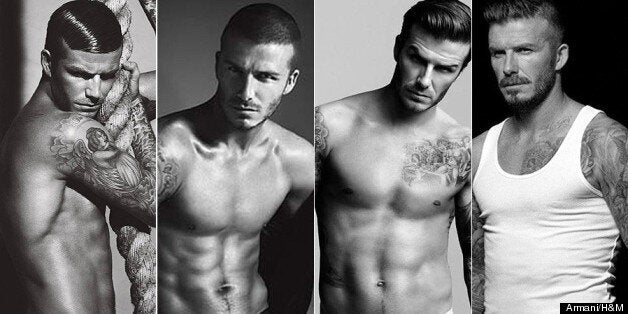 David Beckham might be nudging 40 but he's showing no signs of retiring from posing in his pants. Hurrah!
There's been no escaping the sight of Beckham in his underwear over the years. From buses to billboards the world over, his ad campaigns for H&M and Armani have kept him in free pants (not to mention a few million in the bank) and, we're sure you (and wifey Victoria Beckham) will agree, he's worth every penny.
So never mind the charity work, qualifying goals or being a role model for millions, we're most grateful for his services to the underwear industry, and for that we salute him.
So as he raises a glass to his 39th birthday, let's celebrate with him with (what else?) a picture of Becks in his kecks for every year he's been on the planet!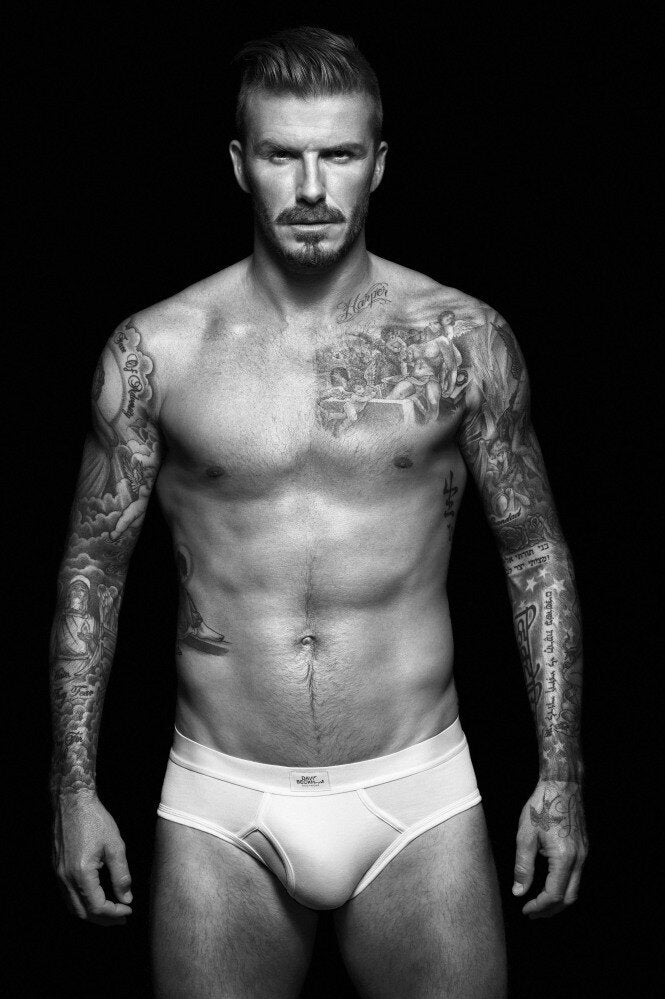 David Beckham Underwear Pics