If this season has felt like the mid-80s, what with the Merseyside sides' resurgence, it is appropriate Everton have flirted with Champions League, or European Cup, as it was known back then, qualification.
The 1985 Heysel disaster, and English clubs' subsequent five-year ban from European football, denied champions Everton from a tilt at club football's premier competition. It still rankles on the blue side of Stanley Park and has, arguably, intensified in the aftermath of their unfortunate elimination in the 2005 pre-qualifying round of the Champions League to Villarreal.
Everton would relish denying Liverpool a first championship since 1990. Only they would have to lose.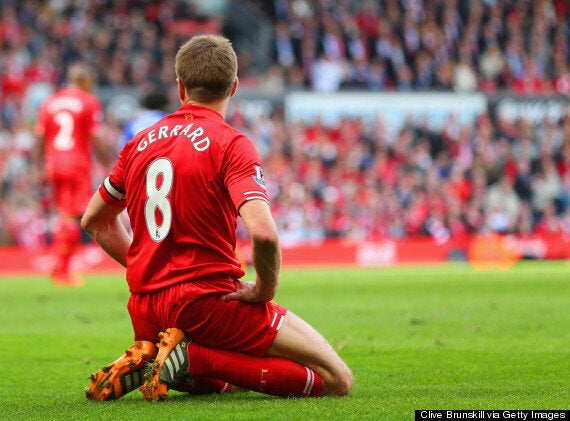 Slipping away? Gerrard will return to his Evertonian roots for 90 minutes on Saturday
Manchester City, the visitors at Goodison Park on Saturday, are three wins away from regaining the Barclays Premier League title. Everton are four adrift of fourth-placed Arsenal, who entertain a struggling West Brom on Sunday, where a win will clinch their annual Champions League qualifying trophy. Roberto Martínez's side's top four chances are about as remote as an act of sportsmanship from Luis Suárez.

The Premier League top four: As it stands
Liverpool travel to Crystal Palace on Monday, where a win will guarantee their return to the top, irrespective of City's result at the weekend, with one game remaining. City will fulfil their game in hand against Aston Villa on Wednesday ahead of the final day of the season, but so much hinges on the Everton match.
Goodison has rarely been good to City. They have lost on their last four trips there and last season effectively relinquished their title to United, when Nikica Jelavić's deflected effort looped over Joe Hart in front of the Gwladys Street end. Their last victory was so long ago the flat-track bully Robinho scored in a comfortable 2-0 win in 2009.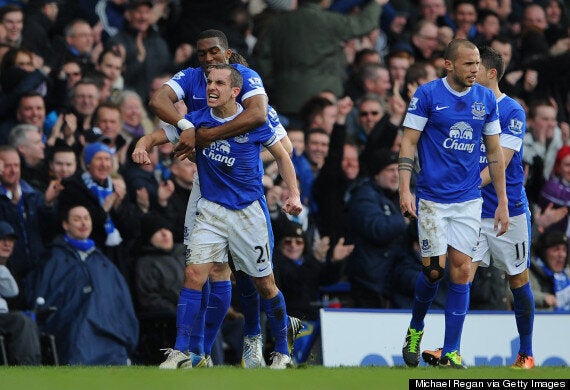 Leon Osman celebrates his opener against City last year
Toffees defender Sylvain Distin addressed the ambivalent issue a month ago.
"We've spoken about it with some of the staff and said: 'What if we have to beat City to be in the Champions League but by doing that Liverpool win the league?' " Distin said.
"The funny thing is, some people would rather we don't get Champions League as long as they don't win the league. It's mad.
"Personally I'd rather be in the Champions League. You can't miss a chance for that. It would be amazing for the city if both clubs made it. I think deep down both sets of fans would like it if both clubs were in it."
It is a scenario Liverpool are familiar with. On the final day of the 1994-95 season, they hosted Kenny Dalglish's Blackburn, vying for the title with Manchester United. As a luckless United drew 1-1 at Upton Park, Liverpool recovered from Alan Shearer's opener to beat Rovers 2-1, only it was academic. United's profligacy gifted Dalglish his fourth and final championship as a manager.
Four years ago, Liverpool faced a Chelsea side in their penultimate league match that would eventually beat United to the title by a point. Steven Gerrard, proving he can gift titles as well as risk throwing them away, played a backpass to Didier Drogba for the opening goal and Frank Lampard added a second in an easy win for Carlo Ancelotti's team.
Barcelona could face a similar predicament to Everton when they host Atlético Madrid in their last game of the Primera Liga. Provided Atlético win their next two games against Levante and Málaga, Barça cannot retain their title and the ruthless Real Madrid, two points behind with a game in hand on their nemesis, could come into the reckoning. It could be another awkward occasion.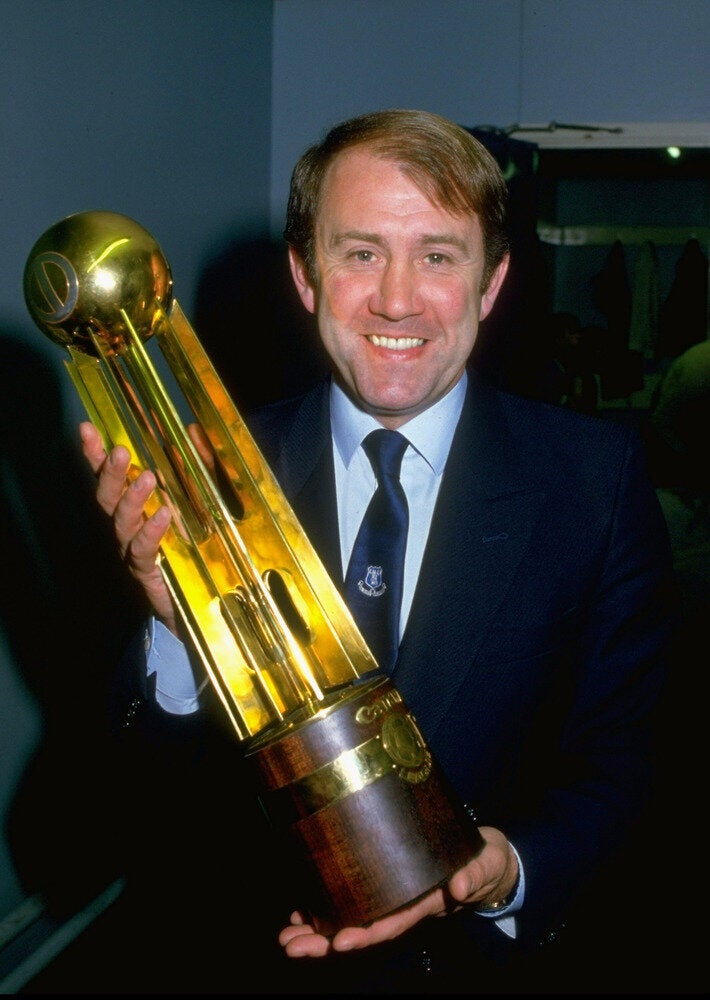 Everton's 1985 title winners