With the sun shining and the weather turning glorious, it's time to start making the most of our outdoor spaces, no matter how big or small they might be. There's nothing more relaxing or enjoyable than sitting outside with friends, cooking on the BBQ and taking in the fresh air and smells of the outdoors. Even the dullest and dingiest backyards can quickly become beautiful entertaining spaces after a bit of TLC - and with the right accessories.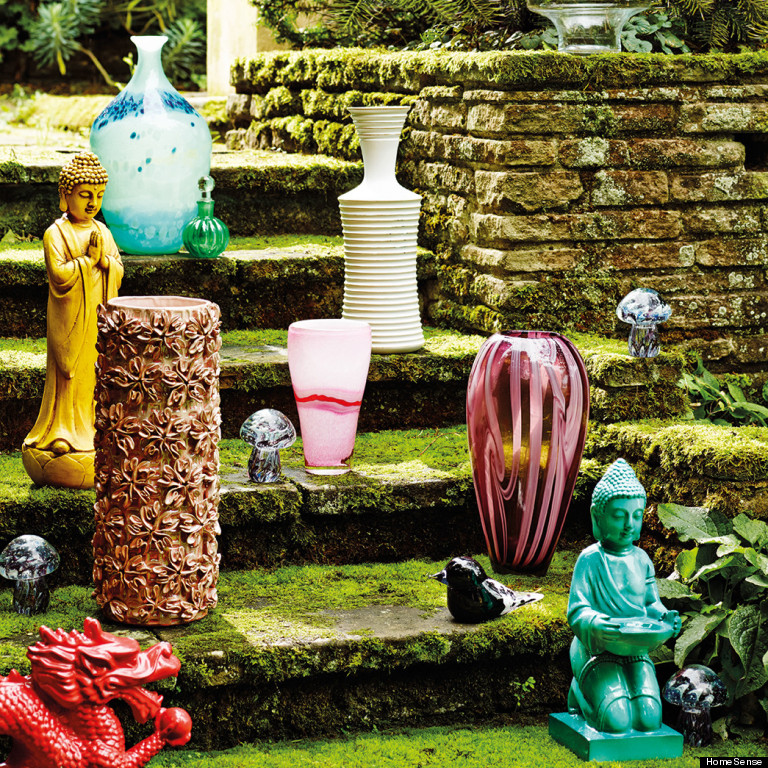 Looking for a quick way to take your backyard from drab to fab? You can pick up everything you need to add colour, print and a sense of individuality at your local HomeSense store, which has a varied selection of practical and stylish home and garden furnishings to suit your style, whether you're a shabby-chic lover or a modern minimalist.
The best part? HomeSense products give you the ultimate in beautiful and trendy unique homeware finds at unbeatable prices, so you can make your home your own for less, kitting out your space for a Moroccan-themed dinner party, a stylish cocktail soirée and your child's colour-explosion birthday bash in one quick trip.
Before you begin your backyard spruce-up, give the space a good clean and get rid of any junk or clutter. Now for the fun part: choose your inspiration for the space (look around your own home for colours to pick out and interiors inspiration that you can incorporate outside). And don't miss Sian's makeover challenge video, where she shows off easy ways to turn a yard yawn into a party patio in no time, thanks to HomeSense. Click through our gallery below for 10 tips to get your drab backyard ready for entertaining.