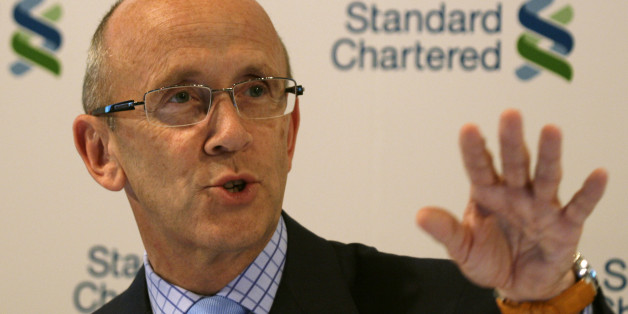 ASSOCIATED PRESS
Former trade minister Lord Mervyn Davies has warned that British business could suffer if we lose our 'top industries' in takeover deals.
In a blog for The Huffington Post UK, Lord Davies referred to the recent bid made by multi-billion pound pharmaceutical company Pfizer for UK-based drug maker AstraZeneca.
Former banker Lord Davies points out that 'we do not have an international level playing field'.
"I do wonder whether this deal is more about financial engineering rather than industrial logic," he writes. "Is there a danger that Pfizer makes lots of chocolate promises?"
If successful, the deal would be the biggest ever takeover of a UK firm by a foreign company, reports the BBC.
However, Lord Davies points to the failures of the Cadbury takeover, which lead to a revamp of the rules governing how foreign firms buy UK companies.
In 2010, American foods company Kraft announced 200 job losses at the chocolate maker, including at its historic manufacturing centre of Bournville, just one year after promising to keep all staff.
Lord Davies writes: "Kraft made promises which they did not fulfil, were rebuked, but so what?
"Leading government officials are talking to Pfizer. My question would be: shouldn't their first port of call have been to speak to AstraZeneca, not an international hostile bidder?
"I wonder what we have learnt from the Kraft Cadbury Schweppes deal?"
Lord Davies says that companies get sold too quickly because of a lack of depth in the venture capital market in the UK.
He adds: "We must also ensure that we do not lose our top corporates and our industries, and we develop and maintain our leading position on research, which is so important to the future of our country."