While your bedroom might be the most intimate room in your home, you still want it to excite and inspire, feel spacious and serene. If your bedroom isn't an antidote to the day's stresses and hassles, where can you go to relax?
There are lots of things you can do to spruce up a tired, drab and uninspiring bedroom space, whether it's investing in some plush cushions to make your bed the ultimate in cosy chic or scooping your pile of books, magazines and papers off the bedside table for a clean, de-cluttered look. Your local HomeSense should be your first stop: stocked to the rafters with unusual, stylish finds and exotic and eclectic pieces at unbeatable prices, you can easily change your bedroom from blah to beautiful in just one visit.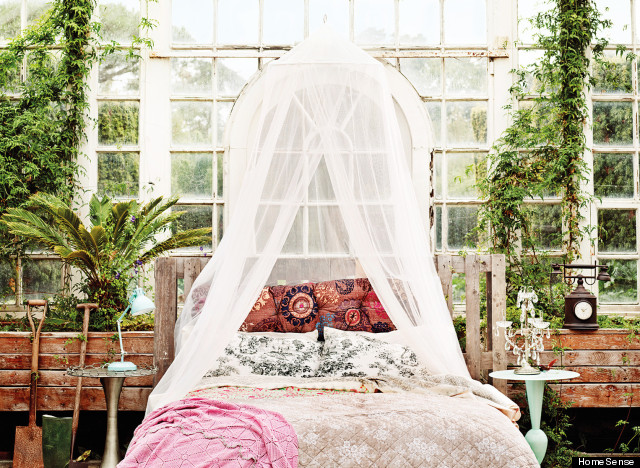 One easy and inexpensive way to make your bedroom feel a lot friendlier? Bring in some personal touches: candles in your favourite colour and scent, framed photos of friends and family or even a bouquet of flowers. Not only will these personal accessories create a visual impact in the space and help make it your own, special mementos are perfect for imbuing the room with a calming ambience to help you relax.
Whether you're looking to spruce up your bedroom with pops of colour, go wild with prints or use mood lighting to create a subdued, stylish space, these 10 easy bedroom makeover ideas will make your bedroom feel fresher and more inviting without breaking the bank, and they'll help create a sense of order and balance in the room that needs it most.
Want more visual inspiration? Don't miss HomeSenseblogger Laura's makeover challenge video in which she helps a young couple transform their bedroom from boring to bold.