Prayers have been said at dozens of churches on Sunday for the family of murdered school teacher Ann Maguire and the generations of pupils she taught.
Church-goers across West Yorkshire bowed their heads in tribute to the dedicated Spanish teacher, who was stabbed to death in front of her pupils on Monday.
The Catholic Diocese of Leeds had written to around 90 churches urging them to pray for Mrs Maguire, 61, who spent 40 years teaching at Corpus Christi Catholic College.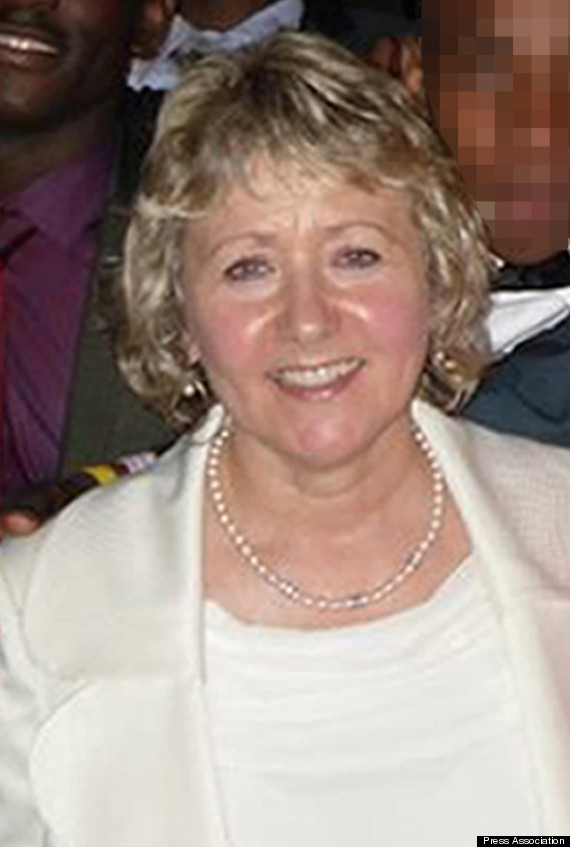 Ann Maguire was stabbed to death in front of her pupils
A spokesman for the diocese said: "We are asking everybody to remember Ann Maguire in their prayers, and to remember her family who will be under pressure and stress at this time.
"She was amazingly well known in the local community for what she had done for young people.
"Everybody is so hurt by what has happened and taking time to recover.
"This is a time to remember her. We are talking about three generations of people - children, parents and grandparents - whose lives she has touched.
"She made a major difference to a lot of people's lives through the care she gave them and her teaching.
"Part of her philosophy was to make sure that students achieved their best, and this is a chance to remember her."
Monsignor John Wilson, administrator of the diocese, has written to all Catholic churches in West Yorkshire urging them to pray for the teacher.
Together they have a combined congregation of around 32,000 people, the diocese said.
In the letter, Mgr Wilson said: "Foremost our thoughts and prayers are for Ann and her family, and for the college and local community.
"The headteacher, Mr Steve Mort, and the senior leadership at the college, together with all the staff and pupils, have responded with immense dignity."
He praised the "great spiritual and pastoral" support that had been given to students Mrs Maguire's school in Leeds.
And he added: "It goes without saying, but please would you pray especially for Ann, her family and the college and local community. It is in the strength of prayer that we stand united in faith."
The diocese spokesman said churches were expecting their pews to be busier than usual today as people moved by Mrs Maguire's death try to come to terms with the tragedy.
A book of condolence has also been opened at the cathedral in Leeds for those who want to express their sympathies.
A 15 year-old boy is in custody charged with mother-of-two Mrs Maguire's murder.
Meanwhile, police investigating claims of "malicious communications" following the murder have charged one man and arrested another.
Jake Newsome, 21, from the Harehills area of Leeds, has been released on bail after being charged for the alleged abuse, West Yorkshire Police said.
He is due to appear before Leeds Magistrates Court on May 14.
A 42-year-old man who is from the Port Talbort area of Wales has also been arrested and remains in police custody in Wales.