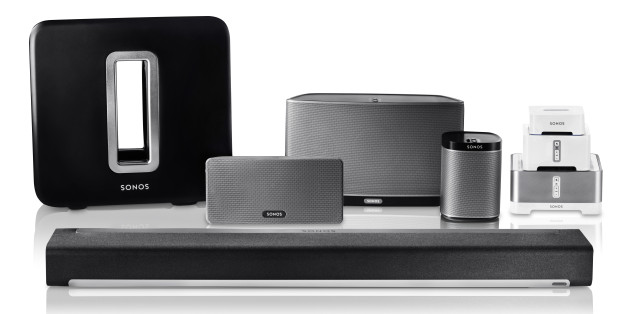 Sonos
There are gadgets that we need (hoover, fan) and gadgets that we like the look of (anything retro and brightly hued, please). And, in our age of Dysons and KitchenAid appliances, there are both: gadgets for the home that have it all and team function with fashion.
At the forefront of technology and innovative design, we can now find home gadgets in a stunning array of styles, colours and silhouettes - with some pretty impressive capabilities to boot. Hi-tech toys are a practical must-have that we actually want to use and show off in our homes, like that gorgeous, polished coffee machine which is as much of an art piece as a beloved framed print.
Every room in the house can now be a backdrop for the latest in function-meets-fashion gadgets and tech toys. Kitchens are ideal for displaying your beloved toaster and food processor (remember Samantha Cameron's modern and minimalist set-up at Downing Street, with plenty of stylish kitchen gadgets on view?), living rooms can showcase high-tech fans and televisions and outdoor patios get a 21st century makeover with hi-tech lighting designs.
Our favourite stylish and super functional gadgets have it all: they're easy to use, gorgeous to look at and practical must-haves. They're also instant conversation pieces that you won't want to keep hidden away in cupboards or cellars.
Whether you're looking for a stunning fan/space heater or sleek, amazing-quality speakers, we've rounded up 10 super functional, stylish gadgets for the home that will optimise your space – and add a touch of novelty.