Gary Barlow and James Corden formed the latest celebrity pairing with their BBC show last night - 'When Corden Met Barlow'.
What could have been a cringeworthy fan-fest for undisputed adorer Corden and his musical hero Barlow was made more interesting by their shared understanding of what it means to fly high in the public eye, fall very far - humiliatingly so in Barlow's case, and made all the more personal by Robbie Williams' counter success - and then stand tall again, thanks to a Tony Award-winning stage performance, and musical comeback respectively.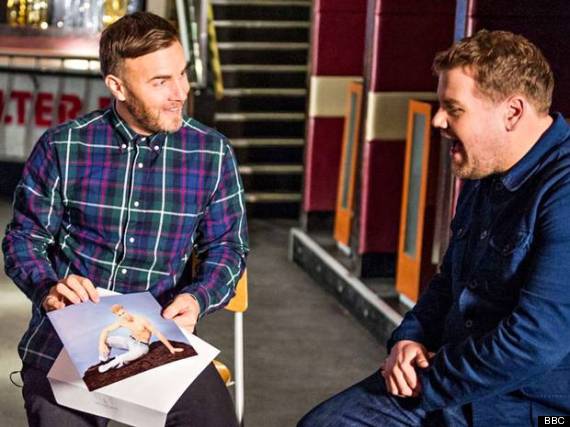 Gary Barlow and James Corden ruminate on the fickle finger of fame
All of this made surprisingly satisfying telly, much more so than the recent obsequious trip by Joanna Lumley to meet the indisputably, absolutely fabulous Will.i.am. These A/B-list screen pairings need to be thought out with care because, when they are, it makes for a great watch. And when they don't...
All of which got us thinking about some of the less predictable pairings in showbiz history? Here goes...
LIKE US ON FACEBOOK | FOLLOW US ON TWITTER