Mark Selby dedicated his World Championship glory to his late father after stunning Ronnie O'Sullivan with a superb snooker comeback.
The 30-year-old Leicester cueman's tenacity and sheer appetite for the task was rewarded with a first World Championship title at the Crucible, as he triumphed 18-14 and finished with a flourish.
Selby had been 8-3 and 10-5 behind and looked primed to become another O'Sullivan victim in Sheffield, but the way he turned around the match hinted he could make this a regular thing.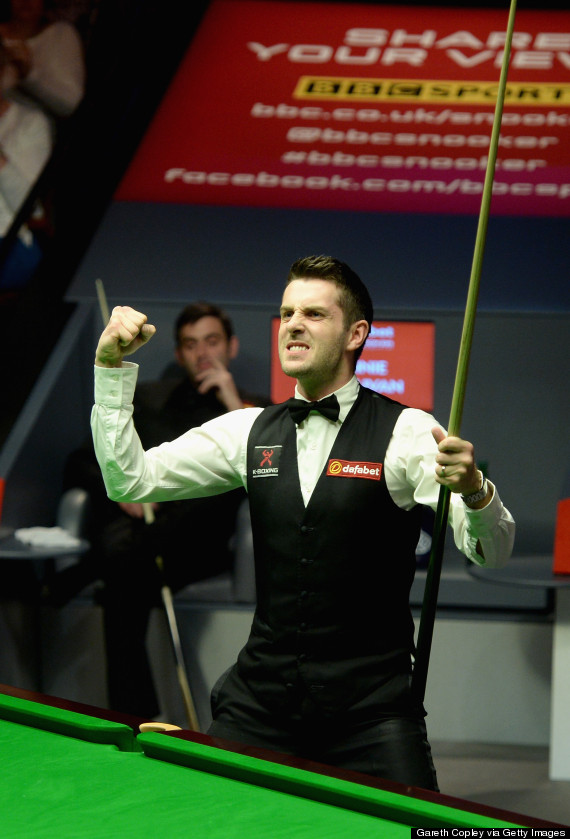 Selby celebrates his first World Championship title at the Crucible
Victory was clinched with an exceptional clearance of the colours, Selby holding his nerve as though it was he who had won this title five times in the past.
He punched the air in delight, the man who goes to world number one after his win feeling the emotion before laying his hands on the trophy for the first time.
"My father died of cancer when I was 16, two months before turning professional, and his last words to me were, 'I want you to be world champion'. That's for him," Selby said. "There's no better feeling. Whether you win it once or more than once, no-one can take it away from me.
"It's not sunk in yet. It's amazing really. I'm over the moon. To come out trailing 10-7 yesterday I felt like I was winning 10-7. I was physically and mentally tired yesterday. I felt I hadn't really turned up.
"Today Ronnie got back to 15-14 and asked the question but I probably played my best snooker of the tournament in the final three frames. I felt relaxed at the end. I needed to try to attack him and from 15-14 I did."