Cara Delevingne and Lily Allen are silencing rumours of a feud between the two of them by being snapped having a laugh at the Met Ball in New York on Monday night.
It was thought there might have been some tension between the two due to a song on Lily's latest album 'Sheezus', which was released this week.
On the track 'Insincerely Yours' Lily discusses how she's no longer interested in celebrity culture or having a showbiz lifestyle, singing: "I don't give a f*** about Delevingne, or 'that Rita girl', or 'bout Jourdan Dunne".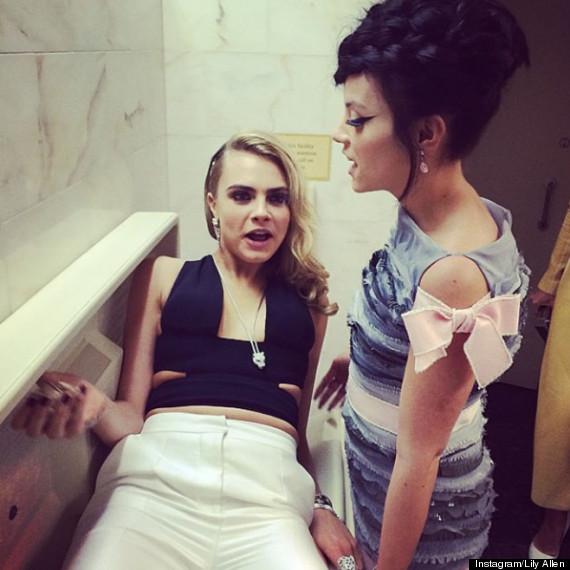 Lily uploaded this picture to her Instagram with the caption "Nappy change"
However, Cara clearly wasn't upset with being namedropped in the song, judging from this photo of the pair where the model is posing on a changing table in the ladies' toilets.
Rita Ora obviously wasn't bothered by the supposed diss either, grinning in a selfie with Lily which she then uploaded to her Instagram page.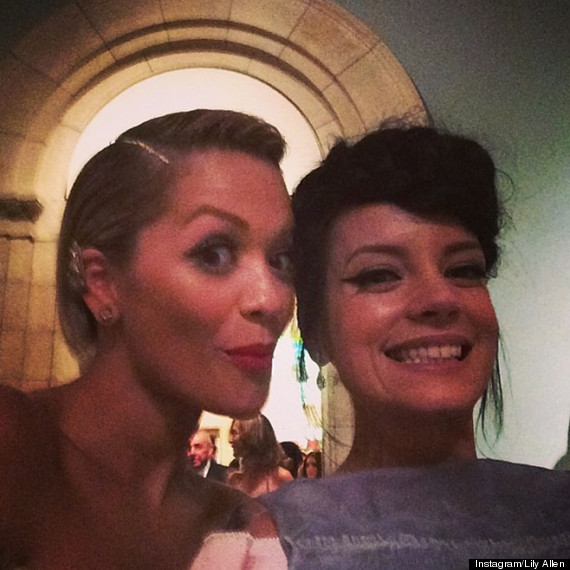 Lily Allen and Rita Ora
However, Jourdan Dunn, the third name to be mentioned on 'Insincerely Yours', didn't pose for a snap with Lily, though she was at the Met Ball.
Unlike Cara and Rita, Jourdan was not impressed to have been featured in the song, particularly as it features the line: "I don't give a f*** about your Instagram, about your lovely house or your ugly kids".
Last week Jourdan - who has a four-year-old son - tweeted Lily directly and asked who the line was talking about, though the star insisted it was actually a reference to a previous feud she'd had with rapper Azealia Banks.
Lily previously admitted that she was going to send a letter to Cara, Rita and Jourdan, explaining that the song wasn't intended as a personal attack on any of them.
href="http://www.facebook.com/HuffPostUKEnt"target="_hplink">LIKE US ON FACEBOOK

| FOLLOW US ON TWITTER