The Met Ball 2014 red carpet saw a shock arrival on Monday night, in the form of a nearly-naked male streaker, dressed only in a mankini and chunky gold chain.
The streaker's pink ensemble left very little to the imagination and caused more than a few laughs from fans who were waiting to catch a glimpse of A-List stars.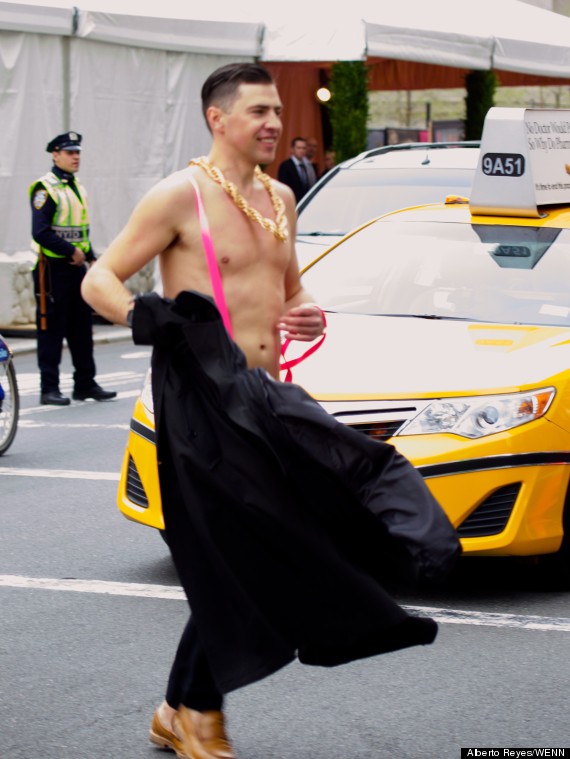 The streaker removed his coat and gave everyone an eyeful...
Instead they were confronted by the scantily-clad party crasher, whose mankini looked as though it was going to slip off his shoulder and reveal everything at any moment.
The unknown man's cheeky outfit wasn't the only shocking style choice of the night (though it was admittedly the most naked) as many of fashion's finest struggled to look the part at the 'Beyond Fashion' themed event.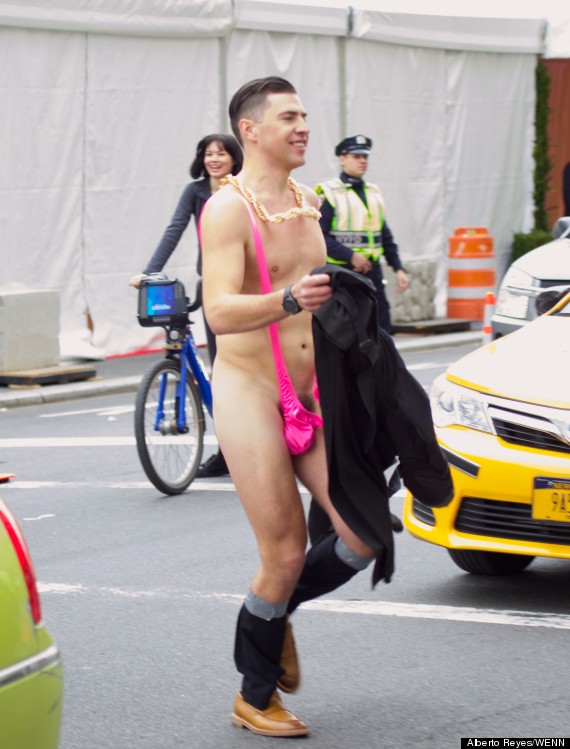 The mystery man wasn't short of confidence
Rita Ora's strappy sandals and gold leaf parting were questionable to say the least, while Oscar-winning actress Lupita Nyong'o divided opinion with her flapper style Prada number.
Kim Kardashian experienced her second Met Ball fashion fail in a row by accidentally flashing her pants as she made her way to the event.
Madonna was reportedly barred from the event by Anna Wintour and shared a snap of the raunchy outfit she would have worn on Instagram. Perhaps the streaker was just feeling inspired by Madge?
Check out the slideshow below to see the streaker in all his um, glory...
LIKE US ON FACEBOOK | FOLLOW US ON TWITTER