'Coronation Street' cast members including Barbara Knox and Mikey North have been spotted filming the funeral scenes of Michelle Keegan's character Tina McIntyre - but they don't look too sad about saying farewell to the character.
We know it's a fictional soap, but poor Michelle only had her leaving 'do a few weeks ago - couldn't they have pretended to look a little glum?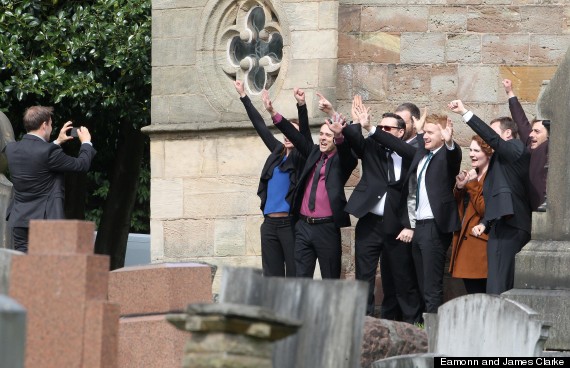 The 'Corrie' cast pause for a photo
Instead, the cast posed for a photo outside the church they were filming in, where they even threw their arms up in the air as if they were cheering.
A member of the crew was also spotted carrying a floral tribute to Tina McIntyre into the church.
Michelle celebrated her time on 'Corrie' by throwing a chav-themed leaving party, which she attended with fiancé Mark Wright.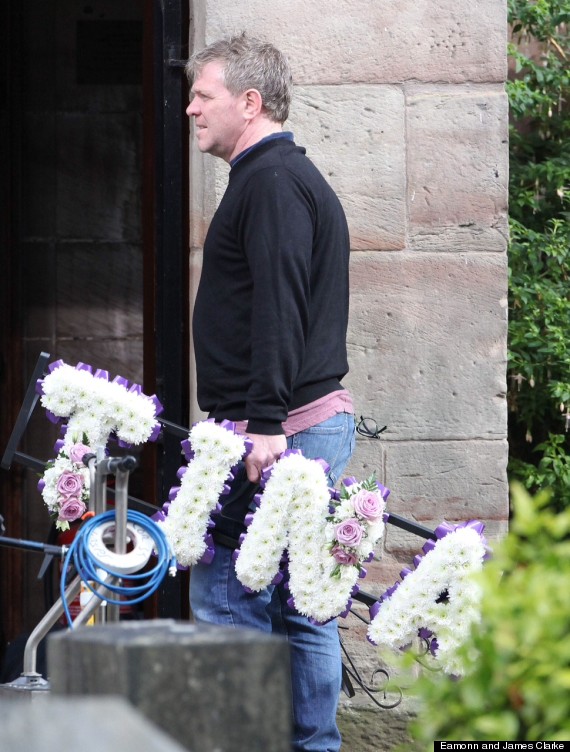 A floral tribute is carried into the church
The actress is currently busy planning her wedding to the 'TOWIE' star, and recently explained that she reckons she'll struggle to hold back the tears on the big day.
Michelle is yet to reveal what she's got planned for the future, though she isn't planning to take part in the upcoming series of 'Strictly Come Dancing'.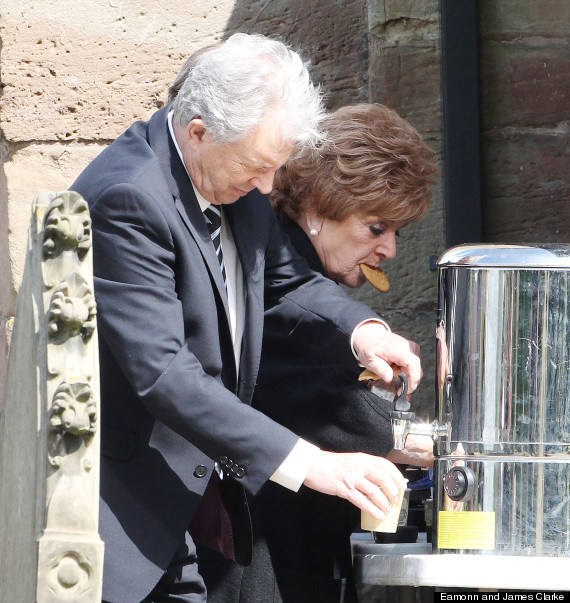 Barbara Knox takes a break from filming
'Coronation Street' is one of many soaps planning a 'Whodunnit' plot for 2014, following on from the huge mystery surrounding the murder of 'EastEnders' character Lucy Beale.
At least the 'EastEnders' cast looked slightly more sombre while filming Lucy's funeral...
LIKE US ON FACEBOOK | FOLLOW US ON TWITTER