Miley Cyrus kicked off the UK leg of her Bangerz world tour in London last night and took the opportunity to shoot down rumours that her recent hospitalisation was down to a drugs overdose.
After taking to the stage at London's o2 arena, the 'Wrecking Ball' singer reassured fans that her recent ill-health was down to a reaction to antibiotics.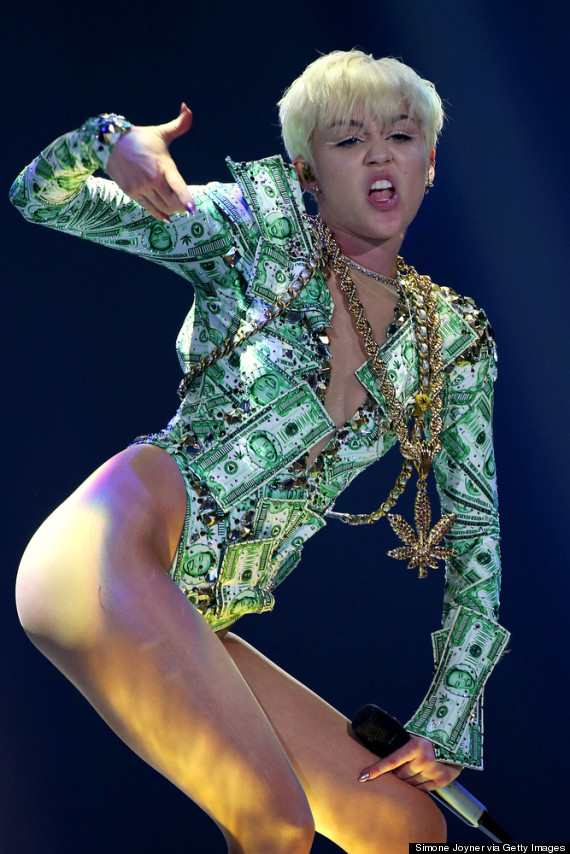 Miley Cyrus on stage in London on Tuesday night
"I did not have a drug overdose — I reacted to some s****y antibiotics that doctors gave me for a sinus infection," she said.
"But what makes it better is that people were saying I'd overdosed on drugs.
"Yeah, that makes you feel a lot better — feeling s*** and then reading s****y comments about you makes you feel a lot s****er. It was the worst two weeks of my life."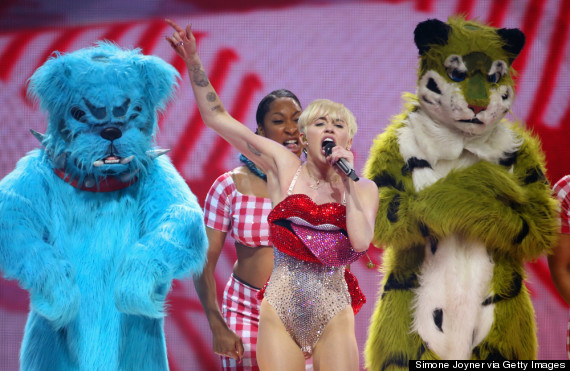 After the 21-year-old postponed the final US dates of her tour she said she 'begged doctors' to let her on stage.
And when she showed no signs of improvement, Miley then had to cancel the first shows on the European leg of the tour in Amsterdam and Antwerp.
But she was back in (very) rude health in London last night, telling the crowd: "I'm gonna f*** this place up. We're gonna have a lot of fun.
"I'm like a star ready to explode. We're gonna be, like, tops off, f*****g screaming. You have no idea how ready I feel."
Next stop is Glasgow (Monday) before Miley heads to Manchester (Wednesday) and Birmingham (Friday).
LIKE US ON FACEBOOK | FOLLOW US ON TWITTER