Honestly, the lengths some stars will go to in order to try and go unnoticed, like Benedict Cumberbatch here.
The 'Sherlock' star appeared to be having a bad face day as he dined with actress Dakota Johnson in New York on Tuesday, so much so that he opted to pop his napkin across his face rather than on his lap.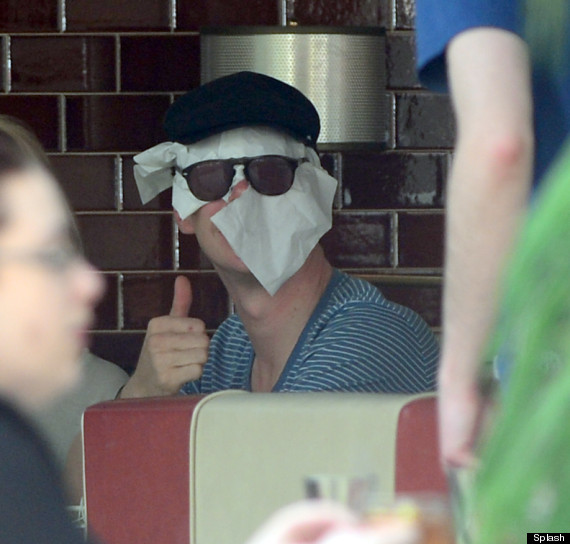 Benedict Cumberbatch (honest)
Hey, we've all been there, right?
Despite being recently voted the sexiest man on the planet, Benedict got all camera shy as he sat at an eaterie in the Big Apple's Lower East Side.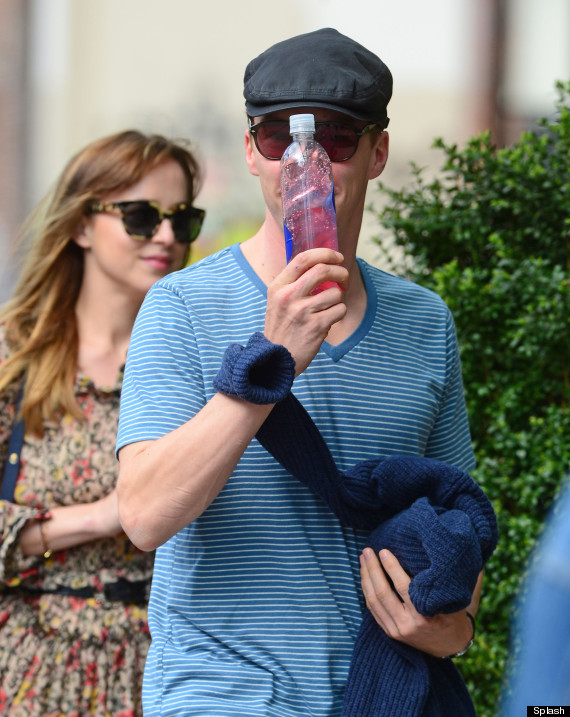 And after deciding to ditch his not-so-cunning disguise as he made his way back to his hotel, the 37-year-old actor tried (and failed) once again to go incognito by attempting to hide behind his bottle of water.
Sorry Benedict, but this is obviously going to need some work.
FOLLOW BAGGERS BITES ON TWITTER