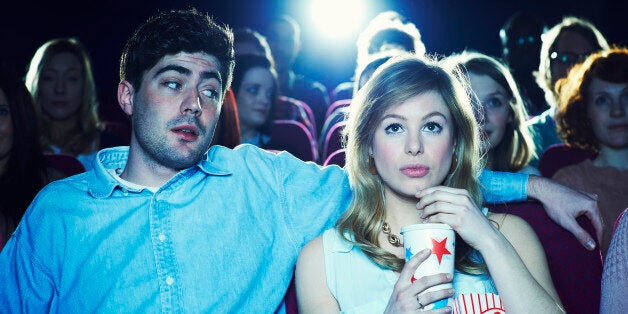 Men, you'd think first date advice is a no-brainer. Don't dress like a tramp, offer to pay for the first round of drinks and do not, under any circumstances think it's okay to making honking noises at a woman's breasts. (Fact: this actually happened).
Yet getting the balance right is surprisingly difficult for some.
The first place you might going wrong is by asking the wrong people for advice.
Forget the happily marrieds - their idea of a date has long since dwindled to box sets and a takeaway. Your other single mates are probably just going to palm off advice that isn't working for them (hint: they're still single). Going off grid is equally dangerous: you just may think that tonight's the night to crack open a bottle of Sex Panther.
As for conversation, steer clear of politics where possible (declaring your love for Ukip for instance), immigration and your ex. Instead, says AskMen.com, ask about her.
We asked our readers and HuffPost Editors for some dos and don't on the first date. Let us know your suggestions in the comments below!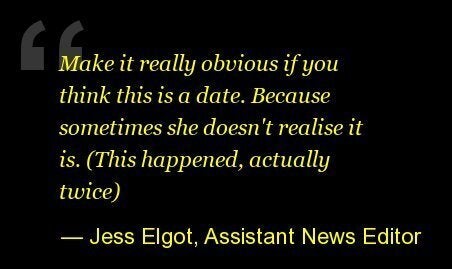 First Date Tips For Men From HuffPost Women