Katie Price's ex-husband Alex Reid has offered his support following the shock announcement of Katie's split from her latest hubby Kieran Hayler, who she is currently expecting a child with.
Katie announced that she is pregnant earlier this week, however a series of tweets and an official statement explained the split and included allegations of an affair. Alex and Katie in 2010
Now Alex, who separated from the former glamour model in 2011, has offered her a shoulder to cry on.
Speaking to MailOnline, Alex described the situation as "terrible", adding that Katie had issues with trust during their own relationship.
"I am really sad for Katie," he said. "This is a terrible thing to happen and I am here for her if she needs me.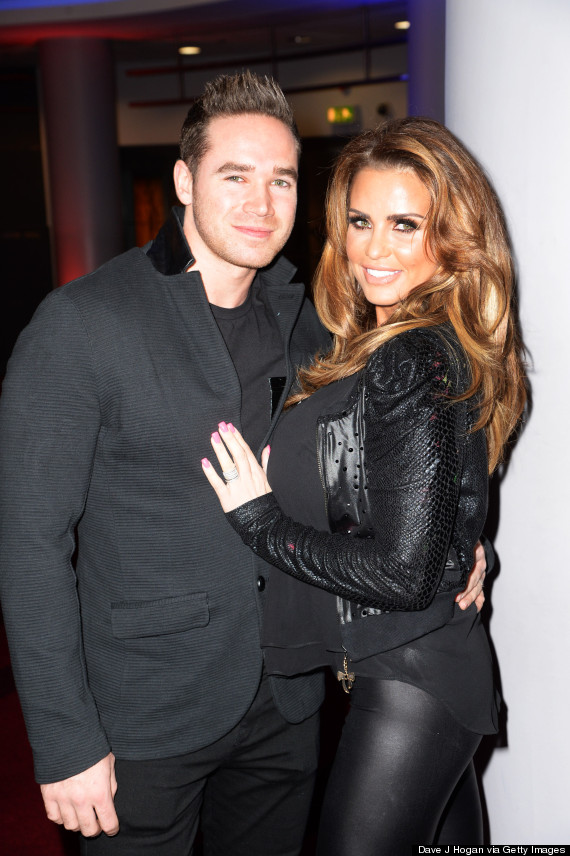 Katie with her latest husband Kieran Hayler
"I want to let bygones be bygones despite what has happened between us."
"The sad thing is, Katie has always struggled with trust issues, this is something that came up between us when we were together," he added. "And now it appears that she has been cheated on."
Since Katie accused Kieran of having a "seven-month affair" with her best friend Jane Pountney, she has been spotted arriving at Jane's house, where she remained for approximately three hours, according to reports.
Jane's husband Derrick has made an official statement, labelling the cheating claims as "a storm in a teacup" and criticising Katie for sharing the news on Twitter.
"There has not been a 'full blown' affair going on, it was more like a drunken kiss," he said.
"Now Katie has gone and put the whole thing for everyone to read about on Twitter, which she didn't really need to do, and a drunk kiss has turned into a full-on affair.
"That's not the case. I knew about what had happened before today, it's not new to me."
LIKE US ON FACEBOOK | FOLLOW US ON TWITTER