Lily Allen has been taken to hospital, where she's snapped a selfie and uploaded it to Instagram, naturally.
The 'Sheezus' singer shared a few snaps charting the development of her illness, which is suspected to be food poisoning, ahead of her appearance on 'Alan Carr: Chatty Man'.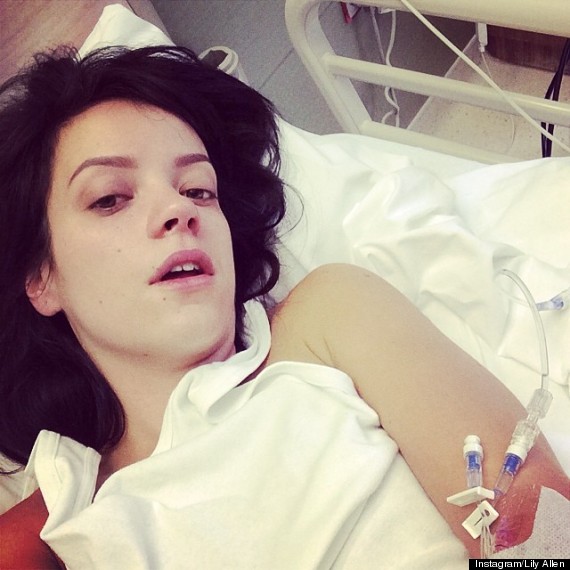 Lily Allen's hospital selfie
Lily has urged fans not to worry, writing on her Instagram: "#SHEEzUS in #SHOSPITAL . I'm fine though guys, just need some fluids cause i can't keep anything down.#dramz"".
Lil is still in good spirits, though, jokingly tweeting chat show host Alan, writing: "I think you Bombay mix is poisonous".
This is the first time Lily has appeared on Alan's Channel 4 talk show. She previously cancelled two appearances due to illness, which sparked a war of words between the pair in 2010 as Alan - perhaps as a joke - labelled her a "f***ing b****" and questioned whether she had a "vendetta" against him.
Lily recently attended the Met Ball in New York City, where she rubbed shoulders with celebs including Kim Kardashian, Cara Delevingne and Kanye West, who inspired her latest album's title.
Lily's album hasn't been without its controversies and the star was recently involved in a Twitter spat with Jourdan Dunn, who wasn't too happy at being name-checked on one of the tracks.
LIKE US ON FACEBOOK | FOLLOW US ON TWITTER