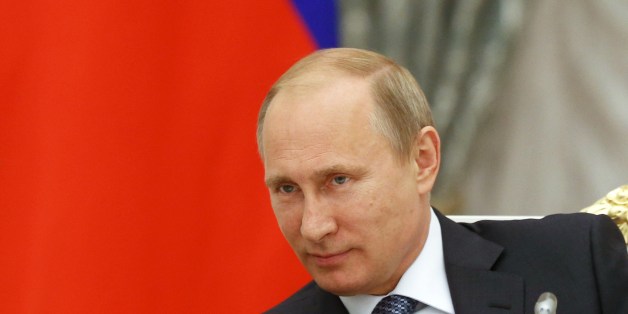 DMITRY ASTAKHOV via Getty Images
Vladimir Putin has overseen a military exercise involving Russian nuclear forces.
Putin has been quoted by Russian news wires as saying that the exercises simulated dealing a massive retaliatory nuclear strike in response to an enemy attack — an unusually blunt statement that reflected tensions with the West running high over Ukraine.
Putin has said the exercise was planned back in November, as crisis continues to rage in neighbouring Ukraine, Associated Press reports.
He was speaking Thursday in televised remarks from the Defence Ministry's headquarters where he oversaw the exercise along with leaders of several ex-Soviet nations which are members of the Collective Security Treaty Organisation.
He said that the manoeuvres involved the military across the entire Russian territory, including the nation's nuclear forces.
"You have been able to witness the great readiness and cohesion of our country's offensive and defensive strategic forces," said Putin, according to AFP.
As part of the maneuvers, a Topol intercontinental ballistic missile launched from the Plesetsk launch pad in northwestern Russia successfully hit a designated target on the Kura testing range on the far eastern Kamchatka peninsula, the military said.
Two nuclear submarines of the Northern and Pacific Fleets, the Tula and the Podolsk, also fired intercontinental ballistic missiles, ABC news reported.