The title is all but gone for Liverpool but they go again... in the transfer market. Adam Lallana, linked heavily with a move to Anfield last week, has cropped up on the Sun's back page, with the Reds said to have bid £20 million for the silky Southampton midfielder.
Lallana certainly fits the bill. One of the best technical English players (he deserves to start at the World Cup), he would maintain the breakneck standards Rodgers' side have set this season and beef up a relatively slender squad. Liverpool have won one, drawn one and lost one with Jordan Henderson out suspended, and although Joe Allen has enjoyed a good season Lucas Leiva is not an essential cog under Rodgers.
Curiously, Lallana is an Evertonian. Manchester United are also reportedly interested in the 25-year-old.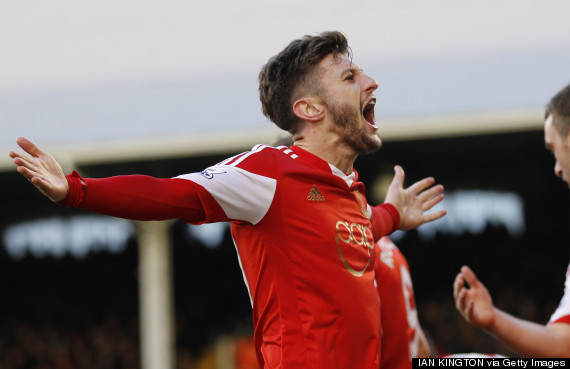 Lallana's love affair with Southampton could finally end this summer
Liverpool need "five or six players", according to Rodgers, so Fabio Borini could stay on loan at Sunderland after they secured their Premier League status on Wednesday night.
Borini has scored nine times for the Black Cats - his most recent against West Brom midweek - and the majority have invariably been vital.
Lionel Messi says he will sign a new contract with Barcelona imminently, report L'Équipe.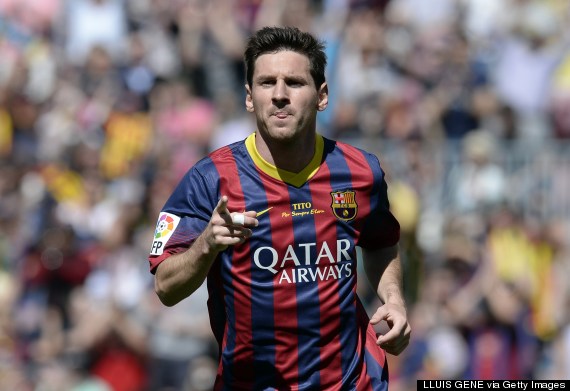 Messi was linked with a move to Manchester City earlier this week
Premier League clubs should be fighting off each other for Sevilla's Ivan Rakitić, but AS say Atlético Madrid have earmarked the Croat to replace Diego, who may head back to Brazil.
Ashley Cole's tears at Stamford Bridge last week suggested the England left-back won't don Chelsea blue in west London again, and the Express have today touted him for a move to Monaco.
The moneybags men have underachieved this season but are still a work in progress. Victor Valdés could arrive in the principality in the summer, so adding Cole to a relatively underwhelming defence would bolster their credentials ahead of a Champions League campaign.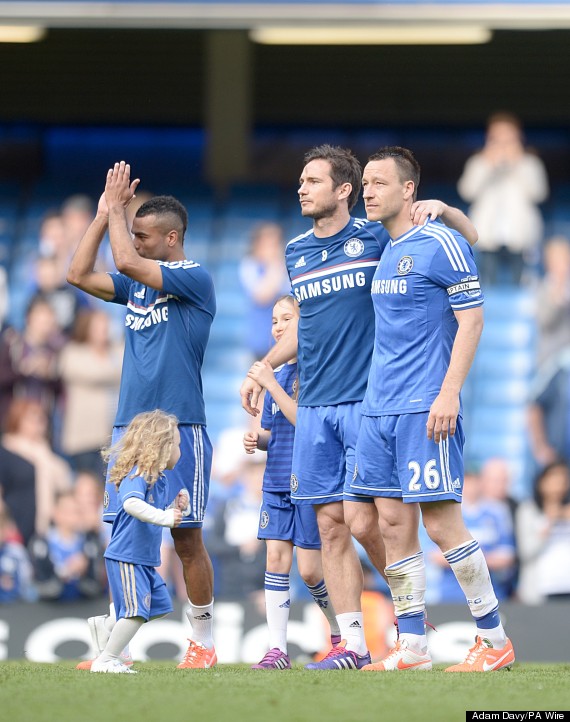 Ashley Cole could continue his career abroad
Cole's former Chelsea teammate Ricardo Carvalho is already enjoying the sovereign city-state's tax-free perks.
José Mourinho's journo lapdog (you should be able to guess) said last week Romelu Lukaku will return to Chelsea for the 2014-15 season. Although, ironically (due to the writer in question), it is his paper, the Sun, that are running a story detailing Lukaku's confusion over his future at Chelsea.
Louis van Gaal ridiculed a journalist midweek for asking a "stupid question", which is how he might describe a similar query as to whether Rio Ferdinand will receive a new Manchester United contract.
The Mirror say Ferdinand, whose current Old Trafford deal expires in the summer, is unsure about his United future but wants to continue playing. In the meantime, he will keep himself occupied working for the BBC at the World Cup.
Peculiarly, Tuttosport say Juventus want United's young centre-back Michael Keane, who has made one career appearance for the club but excelled on loan at Blackburn.
And should Sam Allardyce avoid the sack at West Ham, he plans to release up to seven players, according to the Standard. Allardyce has a weekly column in the London paper, for what it's worth.