A 32-year-old man has become the eighth worker to die during the construction of a World Cup stadium in Brazil.
Head of Cuiabá city emergency services Rosenil Moraes said the workman died after receiving an electric shock while at work on the Arena Pantanal venue.
The man died more than half an hour later of a cardiorespiratory arrest.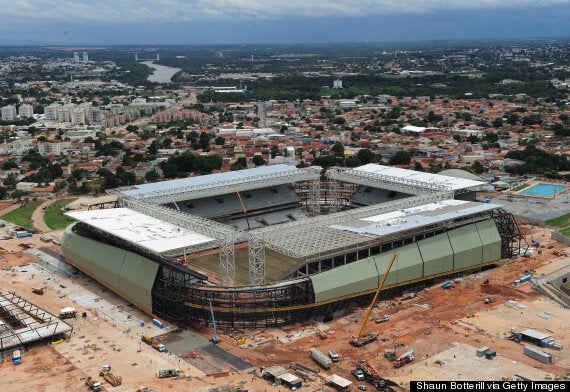 The Arena Pantanal will host Chile and Australia's clash on the second day of the finals
The stadium is due to stage four group games but remains incomplete, with the final seats being installed this week.
The accident that caused the death of the man was under investigation by local authorities.
FIFA general secretary Jerome Valcke wrote on Twitter: "Saddened by the death of worker Muhammad'Ali Maciel Afonso at Arena Pantanal today. My thoughts are with his family and colleagues."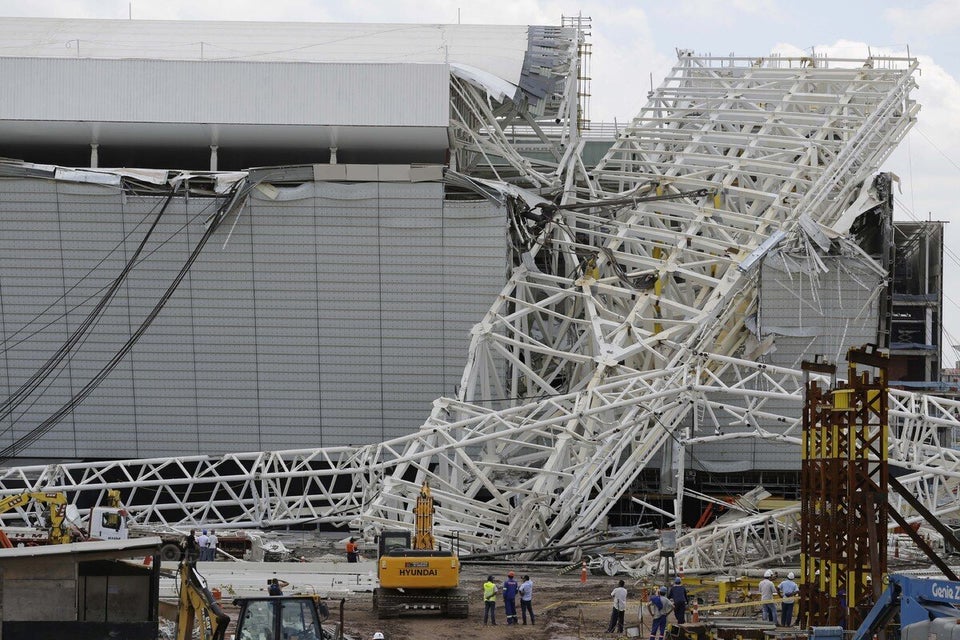 World Cup stadium collapse