Gary Barlow and his Take That bandmates Mark Owen and Howard Donald are facing huge bills after it has been revealed that they paid into a tax avoidance scheme, according to reports.
The trio and the band's manager all reportedly invested in a £66 million Icebreaker Management partnership, which was billed as a music-industry investment scheme. Gary Barlow
However, a court ruling on 9 May 2014 decided that the partnership was actually a tax avoidance scheme for the 'ultra-rich'.
The Take That singers are among over 1000 people who have invested in the scheme and according to estimates from The Times, the band members will now have to pay around £20 million in tax bills.
The Times reports that Judge Colin Bishop told the court that "Icebreaker is, and was known and understood by all concerned to be, a tax avoidance scheme."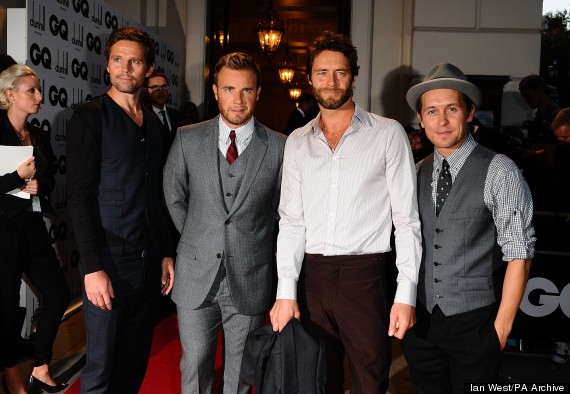 Jason Orange was not involved in the scheme
"The aim was to secure [tax] relief for members, and to inflate the scale of the relief by unnecessary borrowing," he explained. "No serious or even moderately sophisticated investor, genuinely seeking a profit... would rationally have chosen an Icebreaker partnership."
In 2012 it was revealed that the three Take That singers invested a total of £63 million into the scheme. At the time, lawyers for Gary, Howard and Mark confirmed they were involved in the partnerships but insisted the trio believed they were "legitimate enterprises".
LIKE US ON FACEBOOK | FOLLOW US ON TWITTER