Engineers in Chicago have taken the rather insane yet utterly enthralling step of installing tilting windows in the very tall John Hancock Centre skyscraper.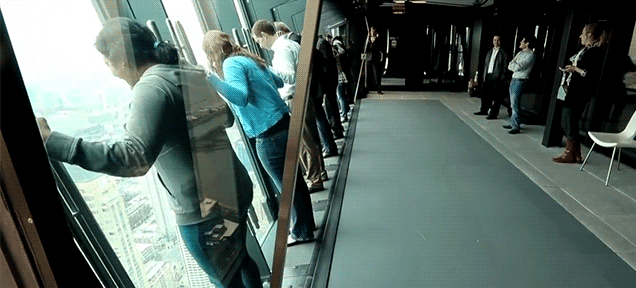 A massive 94 floors (304m) up, the tilts you 30 degrees towards the sprawling city streets below as you grip on to metal bars, presumably fearing for your life.
The incredible feature is part of a massive renovation of the building's observation deck.
Popular in the Community