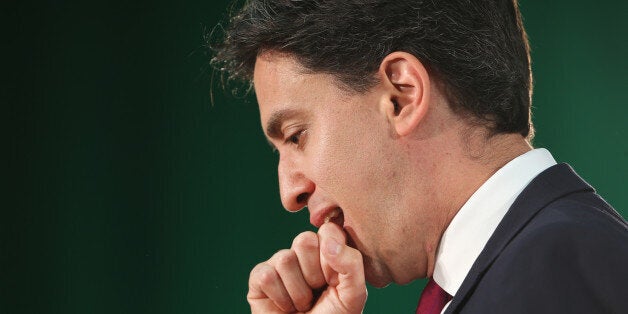 Here are the five things you need to know on Tuesday 13 May 2014...
David Cameron waits over two years for a poll showing his party in the lead to arrive, then two come along at once. An ICM poll for The Guardian revealed the Tories had leapfrogged Labour into first place with 33% of the vote. Labour came in second with 31%, Ukip third on 15% and the Lib Dems fourth on 13%. Earlier in the day another poll carried out by Lord Ashcroft put the Conservatives on 34%, Labour on 32%, the Lib Dems on 9% and Ukip on 15%. That sound you hear is some backbench Labour MPs turning from jitter to wobble.
The headline general election numbers are the sexy bit of the polls. But ICM's European election numbers are perhaps even more surprising. It has been widely assumed that Ukip would come first in the poll ahead of Labour, with the Tories trailing in third place.
However the survey puts the Conservative Party slightly in the lead on 27%, with Nigel Farage's Ukip a close second on 26%. Labour are in third place with 24% - which would be disaster for Miliband.
Today's Memo is edited by Ned Simons as Mehdi Hasan is busy auditioning for a role alongside Jack Bauer in the next series of 24.
Support for anti-European Union political parties has risen in multiple European countries, a new pan-European YouGov poll finds. The survey shows anti-EU parties increased their support in Britain, France, Germany, Denmark, Sweden, and Finland.
Eurosceptic parties are now leading in four of the countries surveyed -- Britain, France, Denmark, and Finland. The most pronounced increase in support for eurosceptic parties appears to be in France, where support for the Front National Party rose to 24 percent from 6 percent in 2009, the last time European Parliament elections were held. In Britain, Ukip is at 31 percent, the largest share of the electorate of any single eurosceptic party.
3) CAMERON TO BORE US TO DEATH
David Cameron is at the Commons liaison committee at 4pm this afternoon. It will be really exciting. Ok. I won't be. It will be mostly dull. But in the two hours of questions from select committee chairs it is likely that the prime minister will say something worth writing down. Cameron is expected to be asked about Nigeria, Syria as well as immigration. Some people want PMQs to be replaced with more liaison committee style sessions. Because they hate fun. Over in the Commons chamber Nick Clegg will be taking part in his version of PMQs, at deputy prime minister's questions. Expect shouting.
4) ALISTAIR DARLING 'DUMPED'
Alistair Darling has effectively been dumped as head of the campaign to keep Scotland in the UK following crisis cross-party talks, according to the Daily Mail. "Labour's shadow foreign secretary Douglas Alexander has been drafted in to reinvigorate the Better Together campaign run by the former Chancellor amid growing concerns about his 'lacklustre' performance. Members of David Cameron's inner circle are understood to have voiced concern about how Mr Darling is faring against the charismatic Scottish First Minister Alex Salmond."
The paper adds: "Former prime minister Gordon Brown, who fell out so badly with Mr Darling when he ran the Treasury that the two are not thought to be on speaking terms, is now expected to take a more prominent role in the run-up to the September 18 independence referendum. One source said: 'Darling has effectively been dumped – hence Gordon Brown re-emerges.'"
Pfizer turned up the pressure on AstraZeneca today as the US drugs giant prepares to face a grilling from MPs over its £63 billion takeover plan. Amid frustration over Astra's refusal to engage in talks, Pfizer outlined its proposals direct to the UK firm's shareholders in a presentation setting out the "strong strategic rationale" for the tie-up. However, new questions have emerged over US firm Pfizer's commitment to maintain UK research and jobs.
The committee's Labour chairman Adrian Bailey said Pfizer's track record of buying foreign firms and closing them down "gives no confidence that they will deliver on the assurances that we have made"."We want to try to extend those assurances to give confidence to the country, to the employees and to the scientific community in this country to ensure this country remains a leader in life science development," he told BBC Radio 4's Today.
Ben Brogan in the Daily Telegraph: A day in the life of David Cameron
Steve Richards in The Independent: Despite the rifts, the Coalition will stagger on until the election. But can you imagine Cameron and Clegg reunited in the rose garden?
Got something you want to share? Please send any stories/tips/quotes/pix/plugs/gossip to Mehdi Hasan (mehdi.hasan@huffingtonpost.com), Ned Simons (ned.simons@huffingtonpost.com) or Asa Bennett (asa.bennett@huffingtonpost.com). You can also follow us on Twitter: @mehdirhasan, @nedsimons, @asabenn and @huffpostukpol