Chacón has completed numerous trips in the past, all to raise money for charity.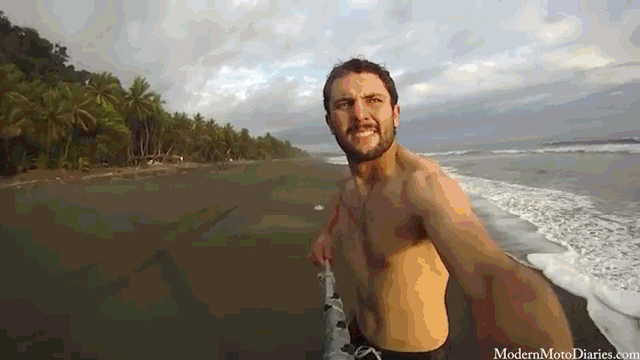 A former medical student, he sold most of his worldly possessions to fund his adventures.
His website states: "He faced life endangering situations, bureaucratic difficulties, politics, crime, natural disasters, sleeping in parking lots, running out of money while at the same time raising funds internationally for charity from sponsors and individuals following the journey online.
"He is a graduate of the University of Texas where he graduated with Honors in Biomedical Sciences, Nutrition and Chemistry. Before beginning his doctoral studies he embarked on conquering his lifelong dream of traveling the world the most adventurously way possible by motorbike, committed to documenting his adventures while raising awareness/funds for charitable causes.

"He initially sold everything he had at the beginning of his journey, including his car, TV and clothes and departed his hometown of El Paso Texas with nothing to return back to, living only out of his motorcycle for the next 3 years. These years were spent engaging in the most epic of adventures riding in over 36+ countries, driving over 200,000+ km and crossing over 75+borders around the world, discovering the most unique places and people on earth!"
Related