After just five grands prix, it looks as though Red Bull boss Dietrich Maeschitz fears his team are out of the running for this year's Formula 1 Championship.
Reigning world champion Sebastian Vettel has struggled in his RB 10 although Sunday's Spanish GP marked a high point as he hauled himself from 15th on the grid to fourth at the chequered flag. His team-mate Daniel Ricciardo went one better to claim his first podium spot for the team but even with this relative success, Red Bull find themselves 100 points Mercedes behind in the constructors points table.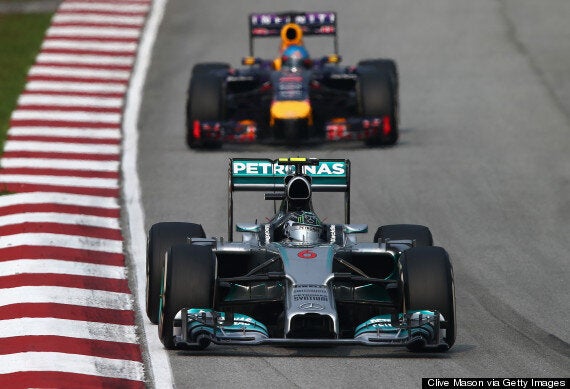 Red Bull have been off the Mercedes' pace all season
"We probably cannot catch up the advantage that Mercedes has," the Austrian said. "I don't think we can challenge the points lead.
"Even if we are winning again, at the same time the others will still be scoring enough points so that their lead is not challenged."
He added that what Mercedes has accomplished this season was "sensational" and didn't begrudge them their success.
Vettel was more optimistic about the remainder of the season after the race in Barcelona, telling the BBC that they were there "to fight for the championship".
"Hopefully in time we can catch up and give them a run for their money," he said.