A cycling fan has apologised for posting a selfie with Marcel Kittel on Twitter after the German collapsed following his Giro d'Italia stage win in Dublin on Sunday.
David McCarthy, who cycles with Ireland's Nicholas Roche team, deleted the picture after a deluge of abusive tweets.
Several Twitter users initially believed the picture was taken after Kittel had crashed, however he had collapsed on the ground having beaten Team Sky's Ben Swift in a sprint finish.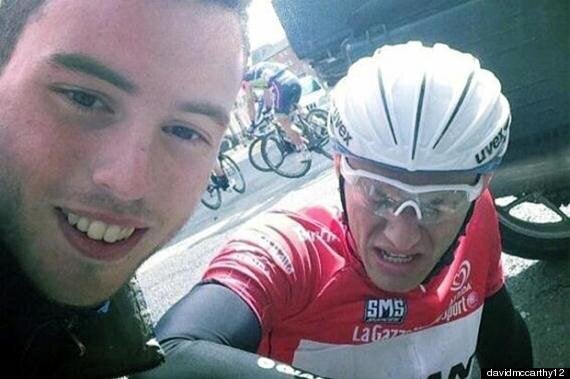 Cycling fans initially thought Kittel had crashed when McCarthy took the selfie
"To Marcel Kittel and all the people I have offended by taking the selfie, I apologise," McCarthy said. "I did not think the photo would cause such hate towards me and cause offence.
"I got excited after the finish to see Marcel and wanted a photo and in hindsight looking back I understand the time and place was completely wrong. My sincere apologies, David McCarthy."
Kittel, the winner of successive stages in Belfast and Dublin, on Tuesday abandoned the Giro d'Italia before the resumption in Italy due to illness.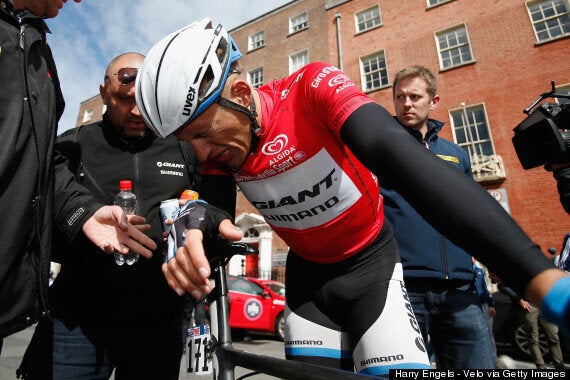 Kittel reacts following his sprint to win in Dublin
The 26-year-old Giant-Shimano rider from Germany did not start the 112-kilometre fourth stage from Giovinazzo to Bari in southern Italy following Monday's transfer day from Ireland due to a fever.
Kittel told his team's official website, teamgiantshimano.com: "I am very disappointed about leaving the Giro after such a strong start in good condition, but I do not feel healthy and I am not in the position to start the race in this condition.
"I want to thank my team for their support these past few days and wish them the best of luck for the rest of the race."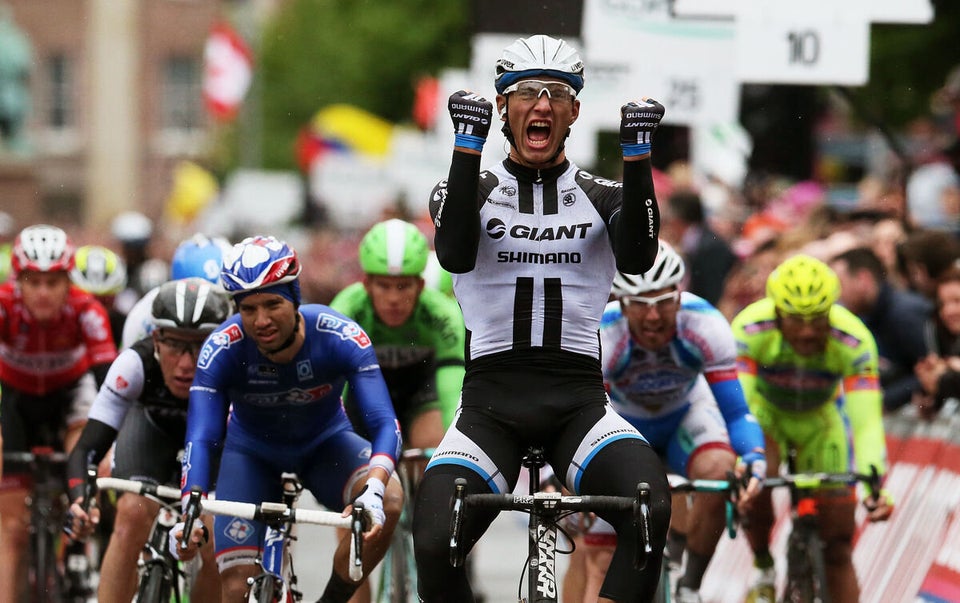 2014 Giro d'Italia