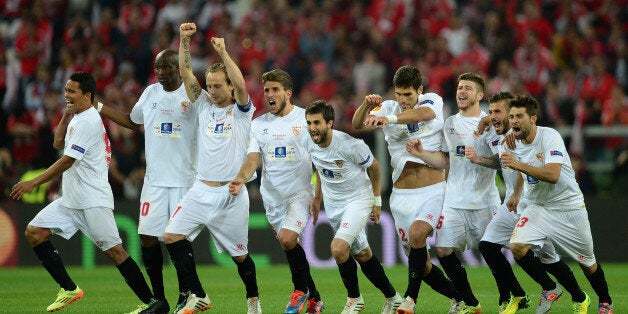 Sevilla won the Europa League final 4-2 in a penalty shootout against a cursed Benfica at the Juventus Stadum.
Benfica have now not only lost two consecutive Europa League finals, but they have been defeated in their last eight European finals, dating back to the 1960s.
For Sevilla, it is their third European honour this century, following their Uefa Cup wins in 2006 and 2007.
Sevilla goalkeeper Beto thwarted Óscar Cardozo and Rodrigo in the shootout, while Sevilla converted all four spotkicks emphatically in Turin. Substitute Kevin Gameiro hit the winning kick.
Over 120 goalless vibrant, yet profligate, minutes Benfica were arguably the better side, however their Béla Guttman curse in European finals continued.
The Hungarian coach declared Benfica would never win another European final when being denied a pay-rise and leaving the club in anger having delivered back-to-back European Cups in 1961 and 1962.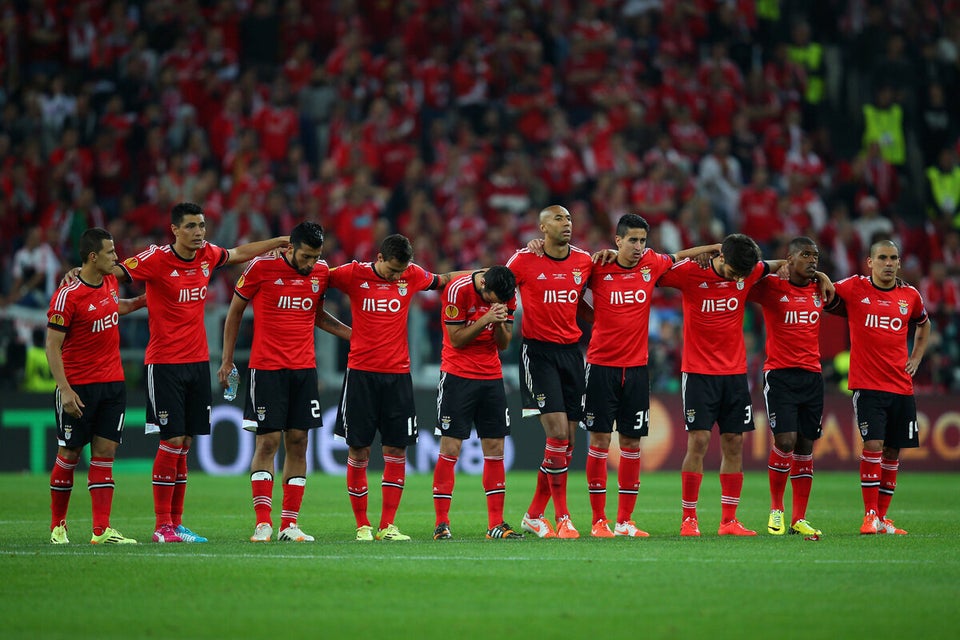 Sevilla v Benfica
In the shootout, Lima and Bacca netted before Cardozo's stuttering run-up saw him clip straight at Beto.
Stephane Mbia powered home and Sevilla were on the verge of claiming the trophy when Rodrigo was denied.
Coke scored, Luisao kept Benfica alive for a few seconds longer, but substitute Gameiro was soon wheeling away in celebration after beating Oblak to inspire rapture in the Sevilla supporters.
Related