Liverpool have revealed their 2014-15 Warrior away kit, via a Google Hangout.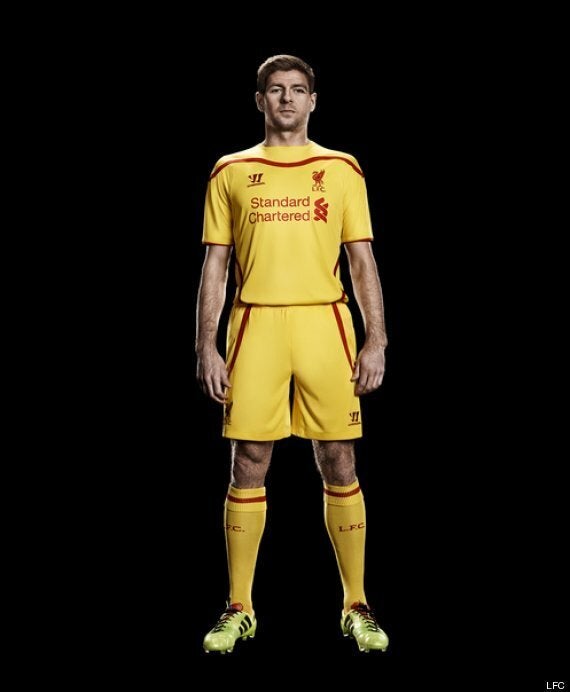 Steven Gerrard models the new Liverpool away kit
The kit includes several contemporary design details and technical innovations to stand up to the demands of the modern game.
In line with the new home kit, a modern crew neck collar is designed for freedom of movement and comfort. The two embroidered Eternal Flames alongside a 96 logo are located on the nape of the shirt's neck to commemorate the tragic events at Hillsborough in 1989.
The shirt is engineered for a superior performance. The main body of the kit is dominated with a powerful yellow, with contrasting red cut and sewn panels that deliver a 360' design aesthetic, following the contours of the body.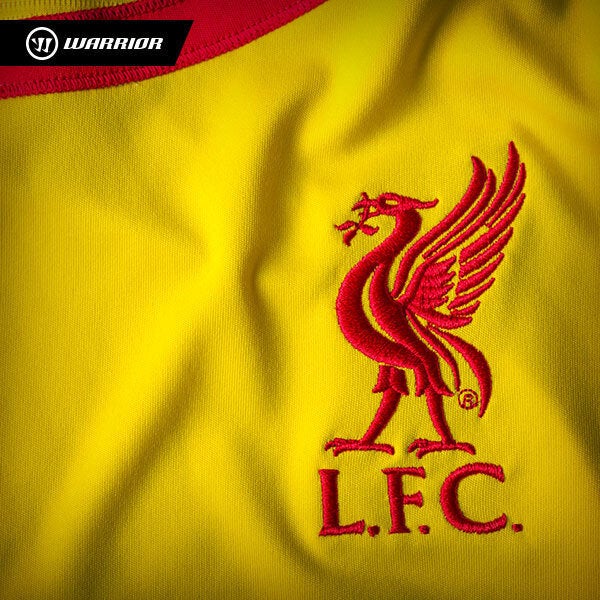 New Liverpool away kit
The kit's moisture-wicking War-Tech fabric uses responsive technology that helps keep players focused on their performance.
Four-way stretch mesh paneling under the arms and across the shoulders of the shirt facilitates optimum ventilation while allowing for added comfort and temperature control in core heat areas, helping to regulate body temperature throughout the match.
After an eight year absence, manager Brendan Rodgers expressed his feelings towards a return of the club classic.
"We're looking to build a new era at the club, while remembering this club's great history. Special moments in a yellow shirt include the FA Cup final in 2001. This shirt is one the fans and the players will respond to."
Related