Concerns are growing for a missing Durham University student after he failed to return from a night out last Saturday, with police officers even searching the nearby river.
Fellow university students have joined in for the hunt for 19-year-old Luke Pearce, who was last seen in the early hours of Sunday morning after he had been out drinking with friends in Durham.
The police said he was seen walking along the river bank at around 1.30am in Durham City heading from Baths Bridge towards the bandstand and the rowing club.
As a result a major search and rescue operation was launched along the River Wear, with his friends and fellow students have joined the search teams.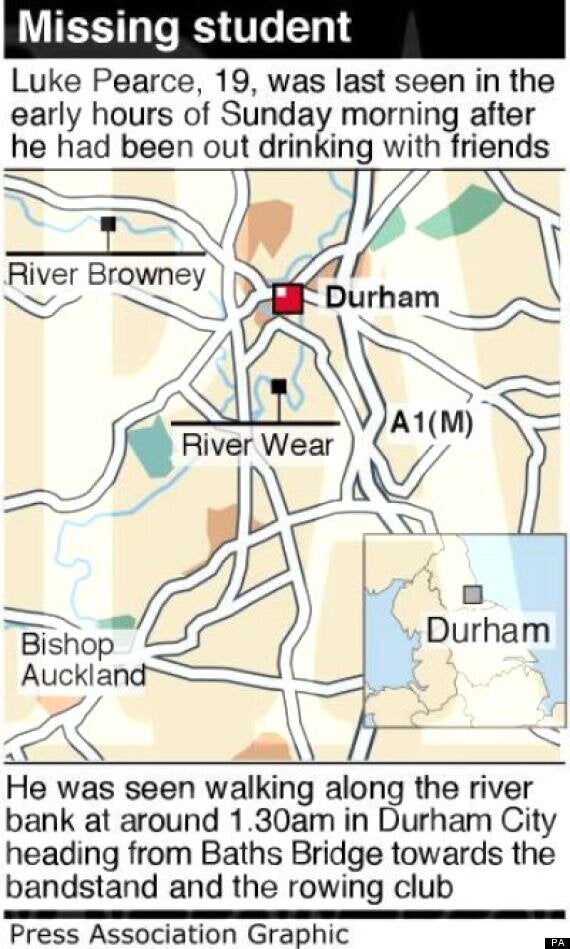 He is described as white, 6ft 2ins tall with short ginger hair and was wearing a blue polo shirt, blue jeans and white trainers.
Professor Graham Towl, pro-vice-chancellor and deputy warden from Durham University, said: "We are very concerned for Luke's safety.
"The students came to us and asked if there was anything they could do to help with the efforts to find him, and so we approached the officers leading the search to see how best they might be able to assist.
"Over 20 students will join officers today to help try and locate Luke, following a full safety briefing from the police. We would like to reiterate the appeal for anyone who might have information that could be useful to get in touch by calling Durham Constabulary on 101."
Chief Inspector Andy Huddleston, Durham Constabulary, said: "We remain very concerned for Luke as this is completely out of character and there has been no trace of him since early hours of Sunday morning.
"We are specifically appealing for a couple who were seen walking along the river bank from Baths Bridge towards the bandstand at around 1.30am on Sunday morning to get in touch, as it is likely that they would have passed Luke.
"We don't believe this couple were in any way connected with Luke's disappearance, but think they were the last people to see him on the night and could have crucial information about his whereabouts."
Popular in the Community