HTC has launched another One.
The Taiwanese technology firm has placed a five megapixel front-facing camera in the device, making it easier to capture a selfie. But the device misses many of the key features of the HTC One M8 itself, including its unique dual camera and its superfast processor.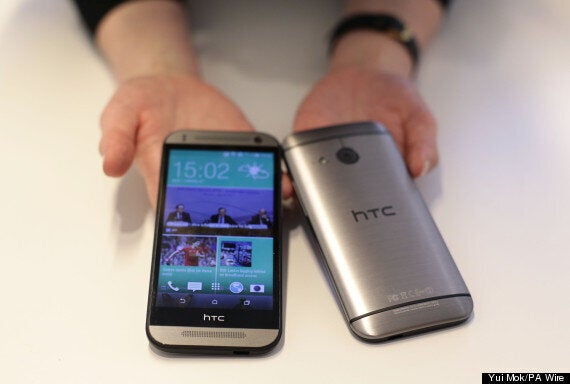 Peter Chou, CEO of HTC Corporation said: "The latest member of the award-winning HTC One family distils the advanced features that have earned it global acclaim, into an elegant, compact handset."
The device has had a similar redesign to the one its full-sized sibling, the HTC One (M8), received when it was launched last month, with the rubber bumper that ran around the outside of the first Mini replaced with the same polished metal design that has been added to the full-sized One.
Industry experts are impressed with the new device, but less so with the name.
Andy Betts, editor of UK-based Android Magazine said:
"One Mini 2 is a pretty clunky name, even by the standards of an industry that deals in clunky names.

"And with a 4.5in screen it's not exactly mini either.

"But the Mini 2 looks like a big improvement over its predecessor, with the same premium metal finish that was so well received on the flagship HTC One M8 just a couple of months ago.

"It also may prove to have a better camera than that phone did, too."
Jeff Parsons, news editor at technology magazine T3, said:
"Leaving aside the name which is, we feel, probably not the best that HTC could manage, this is a solid Android smartphone that will appeal to those wanting the design and usability of the HTC One M8 without the size. Or price.

"While the headline-grabbing 'depth sensor' has been removed from the camera, there are still plenty of HTC's very marketable features here."