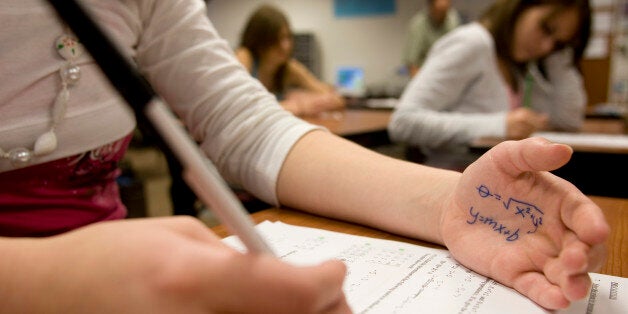 More than a thousand students at universities in Brighton have been investigated for cheating within the past three years, research has revealed.
An investigation carried out by The Argus showed 1,382 students attending the University of Sussex and the University of Brighton have been investigated for academic misconduct since 2010. The investigation also revealed that since 2011, the University of Sussex has acknowledged 561 cases of academic misconduct of which 351 were for plagiarism.
Nearly 20% of plagiarised work at the University of Sussex was by media and film students, followed by 11% taking place in the Informatics department – which includes computer sciences.
But Sussex insisted the practice was on the decline.
"In this digital age, when students have access to so many rich sources of information at their fingertips, all universities will from time to time have to handle cases of plagiarism or other academic misconduct," a spokesperson said.
"Some offences are serious but in many cases students simply fail to adequately reference somebody else's work.
"The introduction of two simple, additional measures has led to the number of cases of academic misconduct more than halving over the past two years."
A spokesman for the University of Brighton, said academic misconduct mainly referred to "poor academic practice where the student has incorrectly referenced a source or has forgotten to reference the work altogether".
He added: "Half of these minor misconduct cases concern students in their first year and we pick up on problems at the earliest opportunity to help them apply the highest standards of academic integrity and to ensure they do not repeat the mistakes.
"All suspicions are taken to a major panel so we can properly find out what happened. Sometimes there is a reasonable explanation such as an apparent collusion between students that was, in fact, a shared project, or there are compelling mitigating circumstances which were undisclosed. Each case is examined thoroughly.
"And we make it clear to all students that we deplore the use of essay-writing services and stress that we are vigilant in detecting stylistic differences which may suggest work was not originated by the student."
A simple search on Google demonstrates the numerous essay-writing services available to students, one of which is DreamEssays.net. Students that are drowning in deadlines could be easily swayed into choosing to have work completed by "American and British university graduates" as the company claims to be able to "help students with different academic writing assignments on all levels, from high school to university".
Startlingly, DreamEssays.net goes on to say how they "understand the importance of delivering authentic and original content. Therefore, you will always feel safe when using the service because we never make you face any issues concerning plagiarism."
Interestingly, it is not only a specific subject group that has been accused of cheating. It has been reported that almost 20% of all plagiarised work at the university came from media and film students, with a total of 11% of work being plagiarised by the Informatics department.
A page titled 'How to avoid committing plagiarism' on the University of Sussex website says that essay-writing services should be avoided as "they may claim to be legitimate, safe, and even approved by Universities." The university goes on to remind students that it is essential to do your own work saying: "Remember that your work at Sussex has to be your own, and examiners will not have trouble telling the difference."
Even though university chiefs are keen to minimise the number of students that are cheating or committing plagiarism, statistics on uk.bestessays.com reveal 550 orders have already been completed with 1320 orders in the process of completion just for today alone.