Robbie Williams is the latest celeb to fall victim to a famous Diego Maradona impersonator and the former Take That star has unwittingly shared a picture of the moment he was tricked on Twitter.
The 'Candy' singer is currently on his European tour, where he bumped into what he thought was the Argentinean football star while enjoying some time off.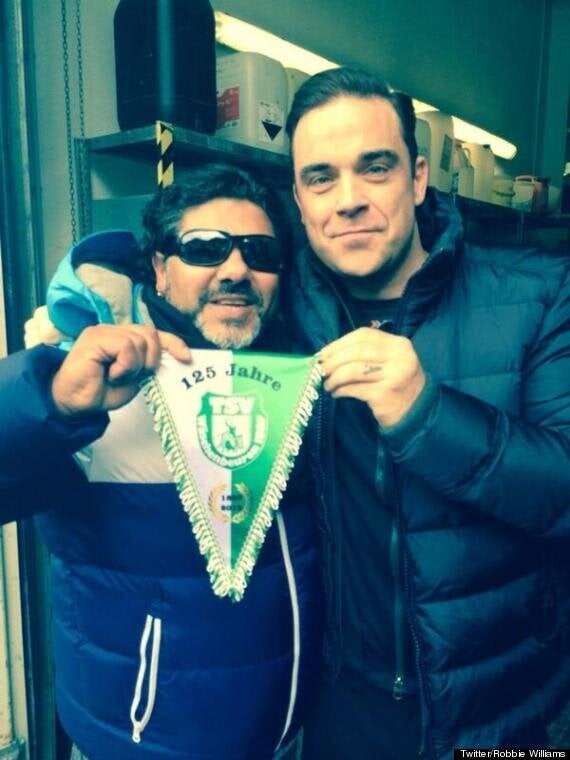 Robbie shared the snap on Twitter
Robbie took to Twitter to share a picture of the moment he met who he thought was his footballing idol, leaving us wondering who's going to break it to him that it's not actually Maradona.
A number of Rob's Twitter followers spotted the mistake and attempted to let him know, however he is yet to respond to their polite notices.
"I hope you know its not him," wrote one fan, while another posted: "he's not Maradona! Robbie!"
Robbie was performing in the Austrian town if Ischgl, where took to the stage at the Top Of The Mountain Concert.
The Maradona impersonator Abi Atici has been making appearances as the footballer for over twenty years.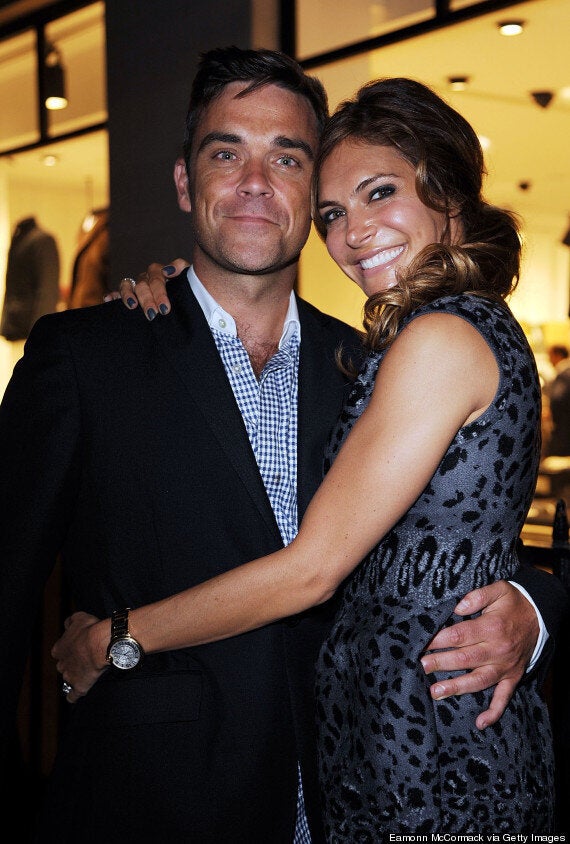 Robbie's wife Ayda also spoke to the impersonator
Abi has revealed what it was like meeting Robbie to a German news channel, stating: "When I was in Ischgl, Robbie was playing a concert. I was waiting to take the ski lift to the top of the mountain. Suddenly Robbie jumped out of a van, gave me a hug.
"Robbie then gave me a kiss on the cheek. You know I now can't wash my cheek as all women want a kiss on the same spot he kissed me," he added. "Robbie really didn't realise I was not the real thing. I was chatting with his wife Ayda who also speaks Turkish."
"She was really nice. Both Robbie's dad and Ayda took their phones and snapped pics of us together. I never thought such a world famous star would fall for my double act," he said. "It is sensational. It all happened so quickly. I will never forget that day!"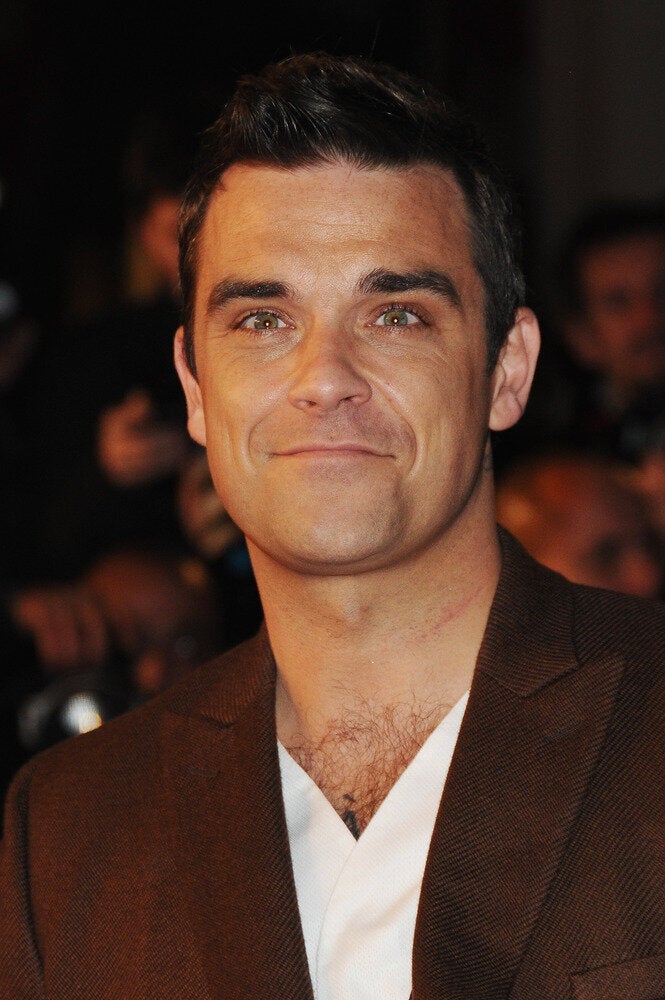 Robbie Williams