Jon Stewart has weighed in with his views on the video that surfaced earlier this week allegedly showing Solange Knowles attacking her brother-in-law Jay Z in a lift.
He led a discussion on 'The Daily Show' entitled 'A Roc Nation In Crisis: Trouble In Beyadise' where he rounded up a number of theories about what could have pushed Solange to attack her sister Beyoncé's husband, as she appears to in the video.
When presented with one theory that the altercation could have been sparked by a row over his record label Roc Nation, Jon suggests: "Sure… some artists sue the record label, like Prince. Others try and kick their record label in the face."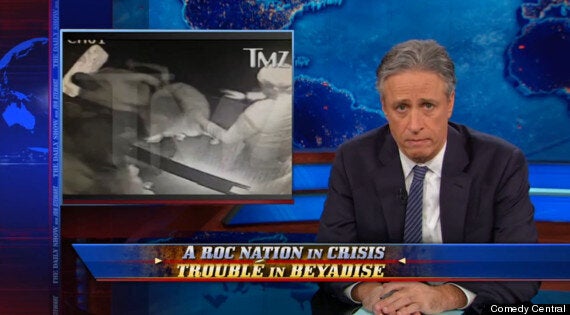 Jon Stewart talks Solange on 'The Daily Show'
Another theory was then offered, first reported earlier this week, suggesting that Jay Z wanted to leave the Met Ball afterparty he was attending with Beyoncé and Solange to attend another, thrown by his protégé Rihanna, who he has collaborated with on several songs in the past.
When hearing that the rapper may have wanted to ditch the Knowles sisters to party with Rihanna, Jon joked: "I would totally do that too. RiRi is, like, she's so cool…"
A 'Senior Beyoncé Correspondant' later offers the controversial theory that the video has been faked, based on the fact that Beyoncé doesn't react or seem to move at all in the video.
She jokes: "Beyoncé is never not moving. She is pure kinetic energy personified. If that elevator video were real she'd be all up in there - arms waving, feet flying… she'd be like a Ninja Turtle meets a Rockette, Jon."
An unlikely star then offers her side of the story, as Blondie frontwoman Debbie Harry makes an appearance towards the end of the video, in a mock public service announcement urging celebrities to stop fighting in lifts.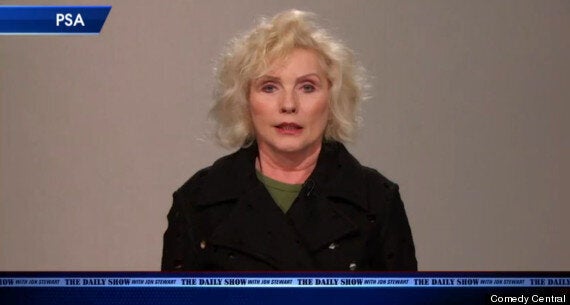 Debbie Harry delivers her mock PSA
Speaking to the camera, she deadpans: "If private elevator violence isn't stopped then the time may come when celebrities have to take the stairs.
"Do you want to live in that world? I know I don't. So next time you're riding an elevator with the world's biggest popstars: think before you kick."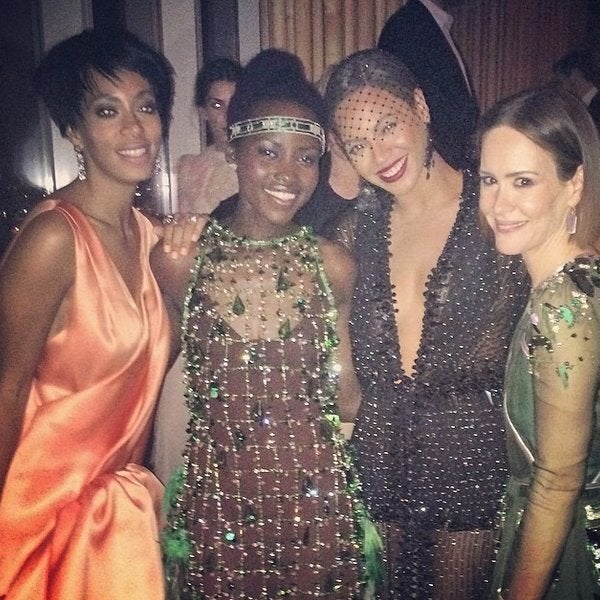 Beyonce And Solange's Most Stylish Moments Together
href="http://www.facebook.com/HuffPostUKEnt"target="_hplink">LIKE US ON FACEBOOK

| FOLLOW US ON TWITTER