Yoann Gourcuff, the injury-prone France international who is reportedly an Arsenal transfer target, injured himself whilst walking his dog.
Gourcuff, who joined Lyon for €22 million in 2010, reportedly stumbled and strained the ligaments in his ankle when taking a stroll with Christian, according to L'Equipe.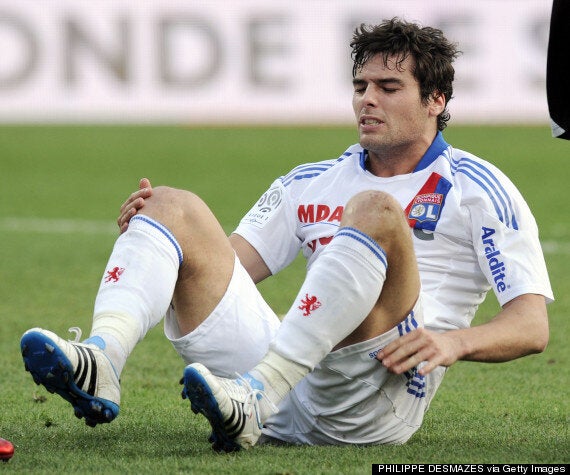 Gourcuff is regarded as France football's eminent sicknote
It is the 12th injury the 27-year-old has suffered since he moved from Bordeaux four years ago and, unsurprisingly, he has been told he can move this summer.
There is something about French footballers endangering their fitness when walking dogs.
Former France left-back Julien Escudé scuppered his chances of a move to Manchester United in 2002 when he slid on the edge of a payment and suffered a knee injury.