Finding fans who are more loyal than One Direction's would be a tough task, wouldn't it?
As the band kicked off their 'Where We Are' tour in South America earlier this month there were plenty of Directioners out in force to support Harry Styles, Niall Horan, Zayn Malik, Liam Payne and Louis Tomlinson, but it's not the first time fans have turned out in their thousands to cheer on the band.
There have been plenty of other instances where the lads have been swarmed by fans as they arrive at airports, concerts and various premieres.
The 'What Makes You Beautiful' singers often stop to take a few photos when they can however sadly it's not always possible.
Luckily for Directioners there are normally a few photographers around to capture the moment when they get close to the stars and the photos of Harry and his bandmates being surrounded by fans are pretty amazing.
Can you spot yourself in any of these snaps? Check out the gallery below to see if you're in it...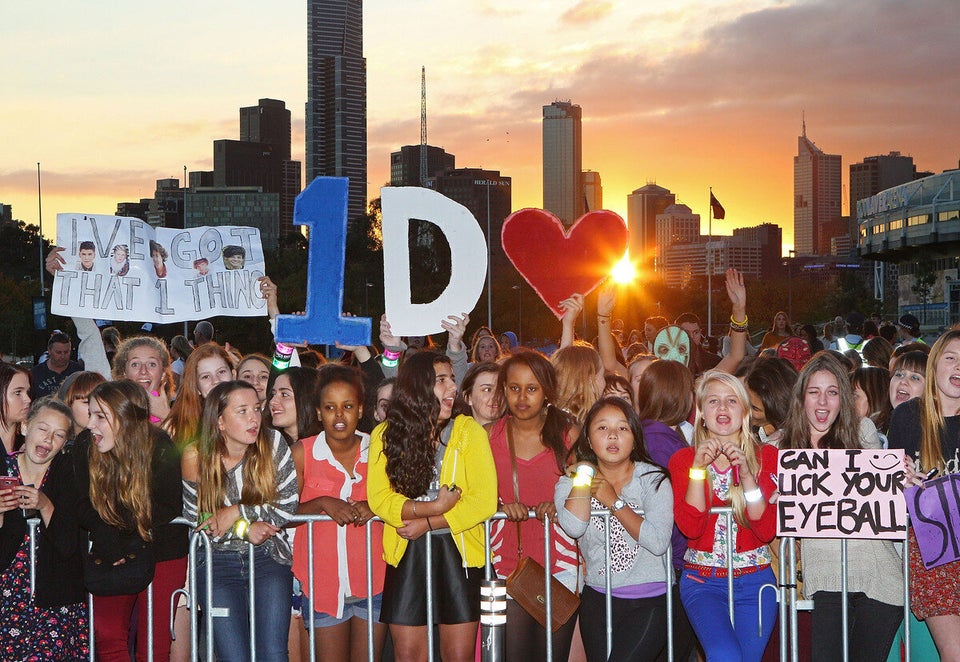 Proof That One Direction Fans Are *The* Best