Kylie Minogue might be responsible for some of the most memorable and exciting music videos in pop history, but we have to admit her latest video for the single 'I Was Gonna Cancel' is not among her best.
Kylie unveiled the video for the song - the second single to be taken from her latest album 'Kiss Me Once' - on Friday, which sees her wearing a pretty standard jeans and shirt combo while standing in the middle of a bustling crowd and singing along to the Pharrell Williams-produced track while people walk around her.
And anyone hoping to see some iconic Kylie choreography will be disappointed to see that save for some occasional arm-swishing moves, she's pretty still throughout the video.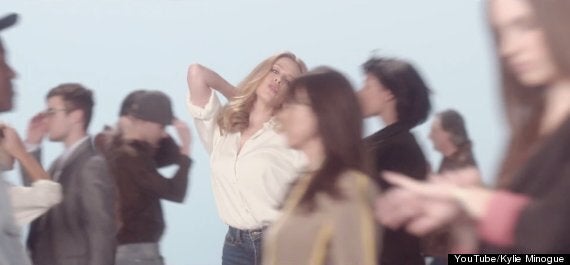 Kylie stands in a crowd in the 'I Was Gonna Cancel' video
Kylie said of the 'I Was Gonna Cancel' video: "This video is an abstract look at pedestrian life and how we're all just trying to get through and rise above everyday challenges.
"I found myself almost directing traffic and it made me think about how we're all just trying to negotiate our way through day to day life."
That's all well and good, Kylie, but a dance routine wouldn't have killed you.
The song's lyrics, which deal with overcoming difficulties and embracing life, are based on a real life incident during the recording process where Kylie was "having the worst day" and literally wanted to cancel her studio session with Pharrell, who has previously worked with everyone from Britney Spears and Miley Cyrus to Gwen Stefani and Madonna.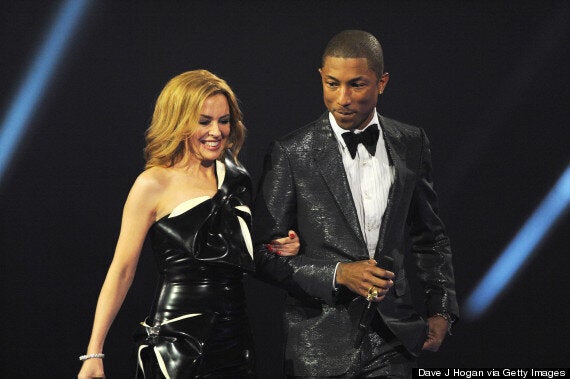 "So my second day going in I was literally talking to myself saying, 'Keep it together, this is a very important day, it's Pharrell.' And I burst into tears as soon as I got there. That's why he wrote 'I Was Gonna Cancel' as I didn't feel like going, but had to."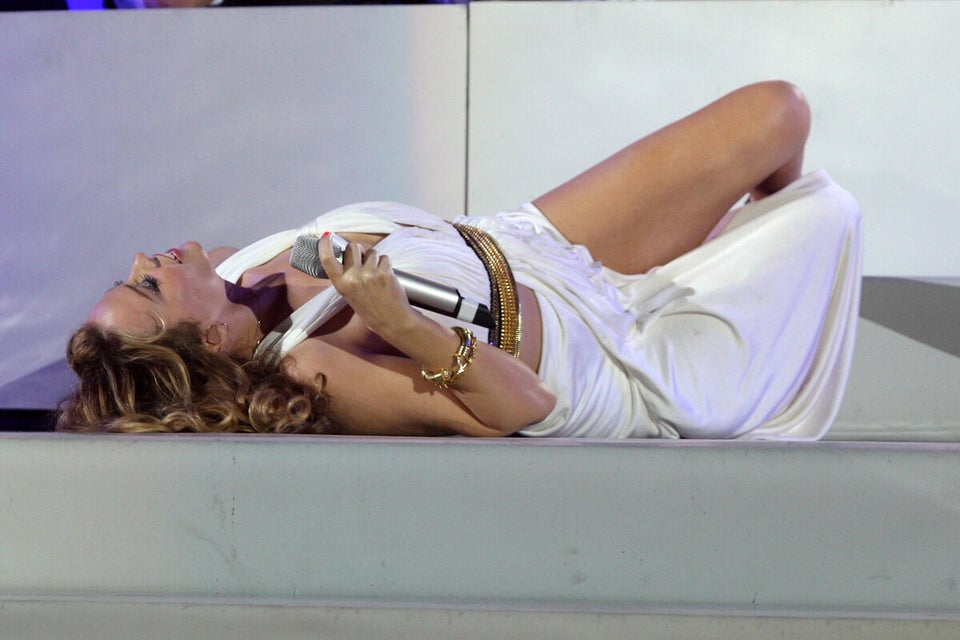 Kylie Minogue's 100 Sexiest Pics
href="http://www.facebook.com/HuffPostUKEnt"target="_hplink">LIKE US ON FACEBOOK

| FOLLOW US ON TWITTER