Nikki Spraggan (Rachel Wilde) is set to learn a lesson the difficult way about not crossing the feisty Bianca Butcher (Patsy Palmer) in 'EastEnders' next week.
The fiery redhead discovers that Nikki has been trying it on with her dad, David, and needless to say she is not happy, with the two meeting up in the street for a dramatic confrontation.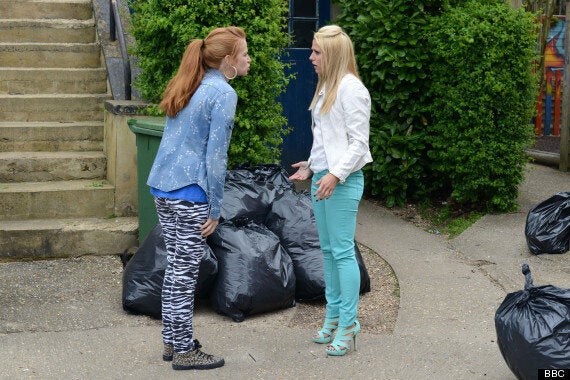 Bianca and Nikki come to blows in the street
Eventually Bianca loses her cool and pushes Nikki into a pile of rubbish in the street, all the while as her ex-husband Terry Spraggan (Terry Alderton) looks on.
Bianca then storms off, presumably leaving her nemesis to pick the banana peels and discarded tea-bags off herself in peace.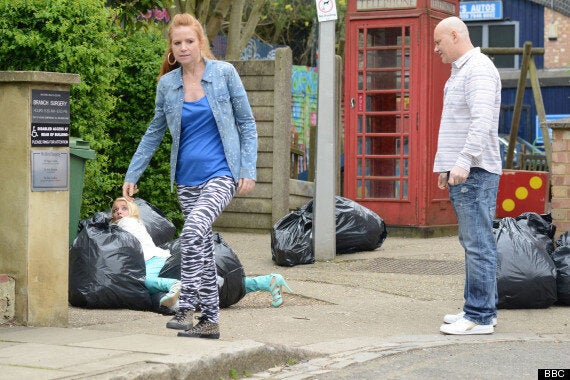 Bianca storms off after pushing Nikki into a heap of rubbish
However, the star won't be leaving until next autumn, meaning there is plenty of time for Bianca to stir up some more trouble before she goes.
The door will be left open for Patsy should she wish to return to 'EastEnders' in the future, with series producer Dominic Treadwell-Collins joking: "We won't be getting rid of Bianca's puffa jacket just yet."
'EastEnders' fans can look forward to Bianca and Nikki's dramatic showdown when it airs on Monday May 26 at 7.30pm on BBC One.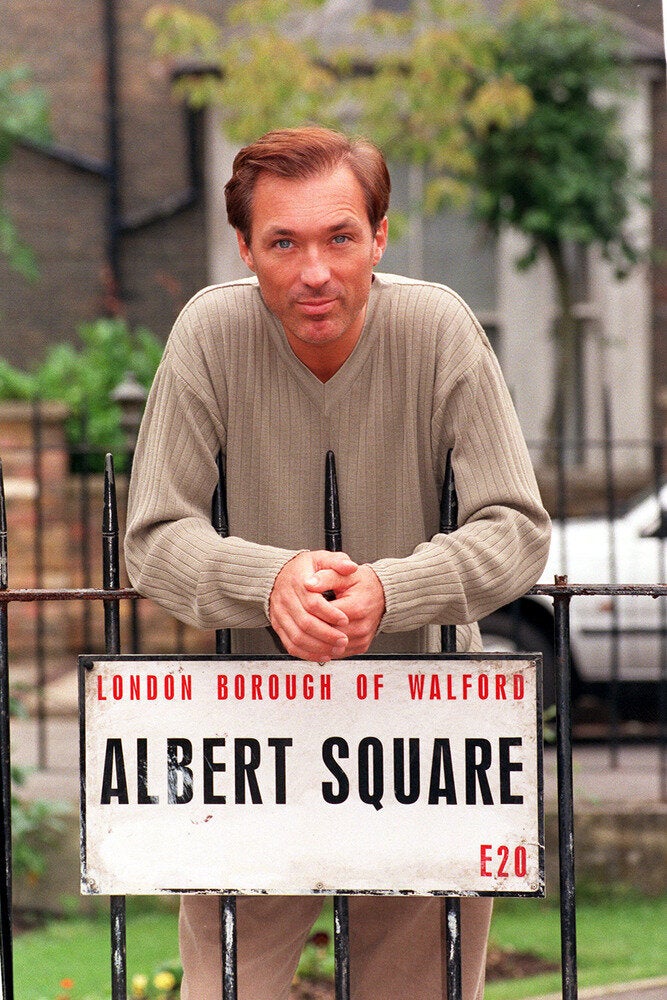 'EastEnders': Sexiest Ever Stars
href="http://www.facebook.com/HuffPostUKEnt"target="_hplink">LIKE US ON FACEBOOK

| FOLLOW US ON TWITTER
Related