The actress, who won the gong for her portrayal of DS Ellie Miller in ITV's 'Broadchurch' could barely get her words out as she took to the stage, telling the audience 'sorry, not cool' as she began to well up.
She told fellow nominee Helena Bonham Carter - who was sat in the audience - that she thought she was 'amazing' and that it was an 'honour' to be nominated in the same category as the actress. Best Actress Bafta winner, Olivia Colman
She also thanked her 'Broadchurch' co-star, David Tennant - who couldn't be at the ceremony - saying: "Standing opposite you is a joy and a treat."
And in typical Colman style, she also managed to get a laugh after thanking her friend Merc, who she said, "isn't an actor, she's a teacher, but she'll laugh".
She finished by thanking her family, saying: "And can I thank my parents, because they're babysitting again. And my husband, the best thing in the world."
Olivia's win was her third Bafta in two years after she bagged herself gongs last year for her performances in 'Accused' and 'Twenty Twelve'.
Watch Olivia's speech in the video above.
Take a peek at the Bafta 2014 red carpet stars below...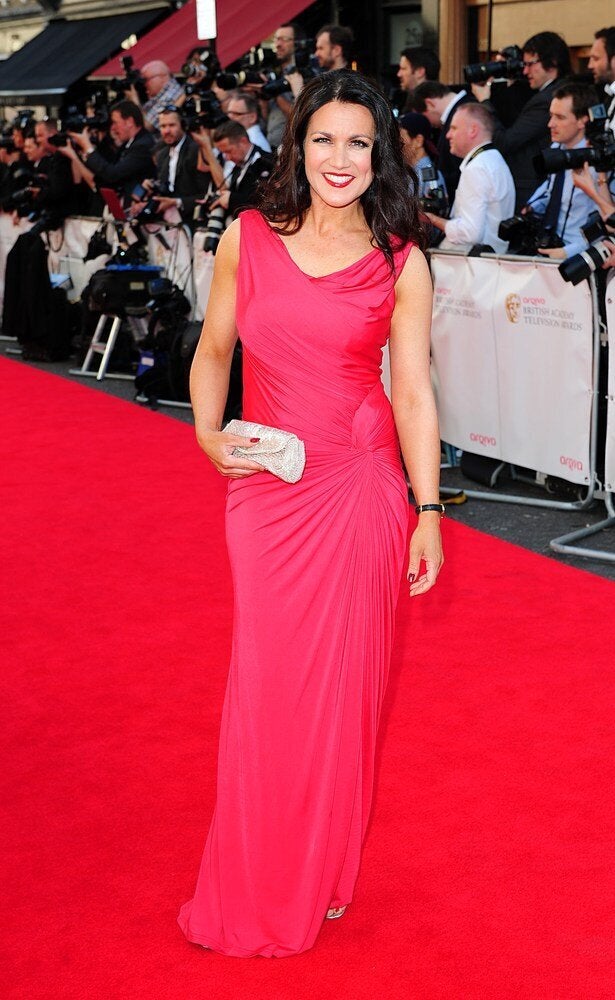 TV Baftas 2014 Red Carpet
Popular in the Community