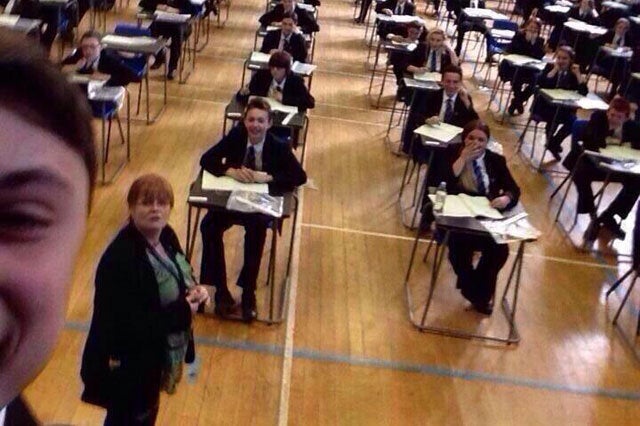 Has this teenager risked his future for a few moments of notoriety with this stupid selfie?
Twitter user @kmrd10 tweeted the picture just before he was about to take GCSE exams - something that is completely forbidden.
And along with the picture, he wrote: "just failed all my gcses and disqualified from taking public exams for the next 5 years but it's worth the RTs"
The tweet has since been retweeted more than 30,000 times and trended worldwide.
But it has gathered so much attention, @kmrd10, has tried to distance himself from the notorious shot, claiming he is not the boy in the photo and that he had just captioned someone else's selfie.
We imagine the examination board might be giving him a call to establish the truth.