Even if the weather forecast promises sunny, clear skies all weekend long, you know the unpredictable English weather isn't to be trusted and that barbecue you've been planning for weeks can quickly become a soggy, wet affair. On the plus side? It can still be a great party.
Instead of despairing at having to move your barbecue indoors, why not embrace it? You can still have the amazing grilled food, the fun with all of your friends, the snacks and drinks and the relaxed party vibe - and at least relocating only means moving a few metres indoors.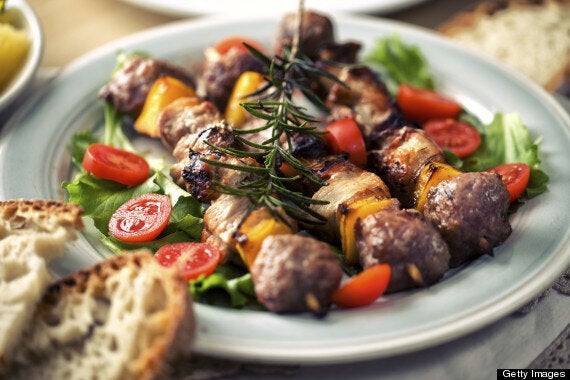 While the party can go on inside as easily as out, you might be worried that the food won't cook quite so tastily indoors. Fear not - you can recreate that grilled flavour when cooking indoors by investing in an indoor grill or panini press or using a cast-iron grill pan. To capture that delicious BBQ taste, brush meat and vegetables lightly with oil, salt and pepper or a marinade beforehand, heat the pan until very hot, then turn down to a medium-low heat and get cooking.
Another important point to remember when the weather fails you and you've planned a barbecue is to be flexible: if it's slated to rain all morning, you can try to push your barbecue lunch to the late afternoon. If the weather's completely hopeless, you can always ask friends to bring some snacks and sides for a potluck-style meal, to take some of the pressure off of cooking everything.
Don't miss all of our easy tips on bringing your barbecue indoors if the weather fails you - and making sure it's just as fabulous as it would have been outside.