Tulisa Contostavlos has taken to the stand at Chelmsford Magistrates Court, where she is facing an assault charge alongside her assistant Gareth Varey who is accused of threatening behavior. Both Tulisa and Gareth have denied the charges.
Celebrity blogger Savvas Morgan alleges that he suffered swelling to the eye after an altercation with the former 'X Factor' judge at last year's V Festival.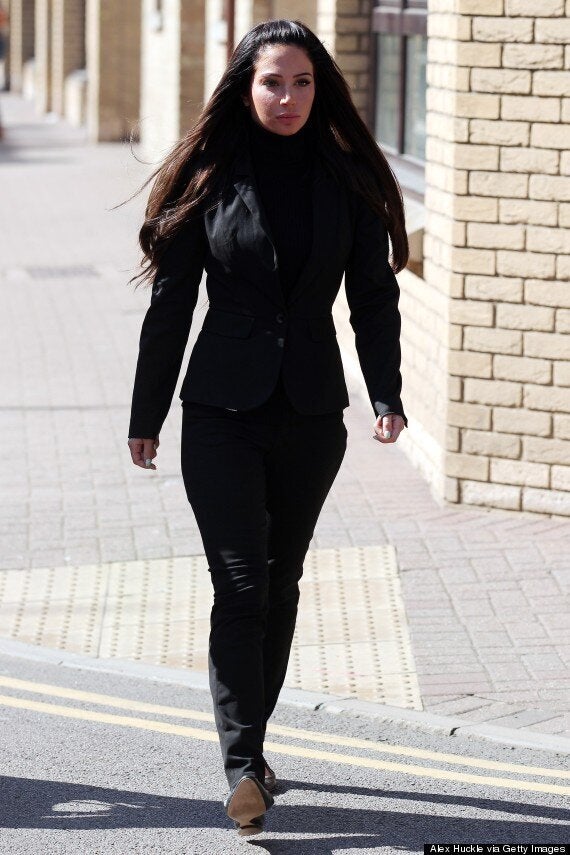 Tulisa arrives at Chelmsford Magistrates Court
However, in a police statement read out in court this morning, the former 'X Factor' star stated Savvas had previously made "unfounded and vicious" allegations against her, claiming his "resentment" stems from a previous incident at London nightspot Whiskey Mist when she asked him to leave her VIP table.
Addressing the alleged V Festival incident, Tulisa's police statement read: "At no point was I threatening or abusive towards him.
"In fact I had my hands behind my back as I knew he was capable of inventing assault claims as he had done against Gareth in the past."
The singer gave evidence this morning (20 May) where she replied "most definitely not" when asked if she had assaulted the blogger.
Tulisa also discussed the sex tape which was leaked in 2012. She explained that she had found out Savvas may have been involved in the publication of the tape, stating: "I couldn't confirm at the time that he was involved because I didn't know at the time the tape existed.
"Once I knew, a couple of details made me believe he was involved a lot more than he made out," she added.
Tulisa addresed the whole sex tape situation, explaining: "I was horrified - it was one of the worst times of my life.
"I recorded a video on YouTube explaining the situation and put it up online and posted it on my Twitter account."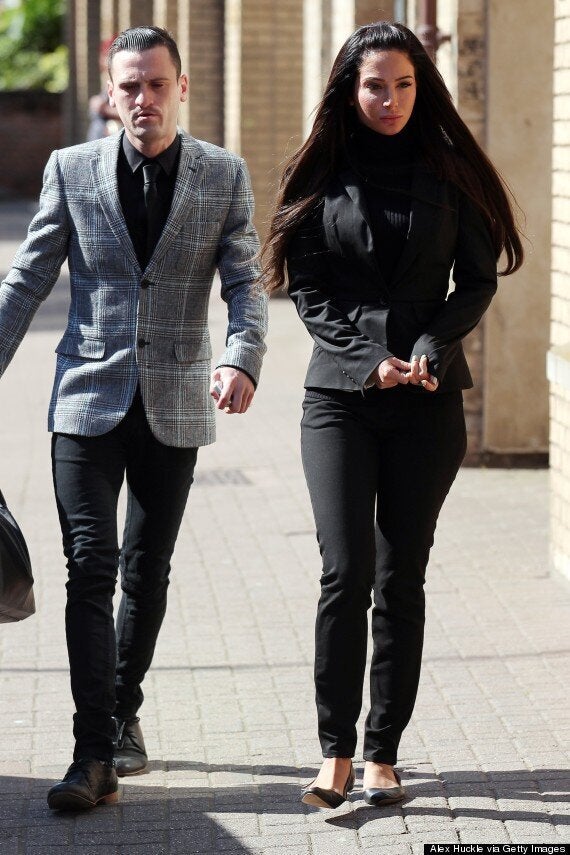 Tulisa arrived with Gareth Varey, who is accused of threatening behaviour
"An ex-boyfriend had taken what was supposed to be private footage of us and many years later tried to sell it and put it online," she said, adding that she did not hold a grudge against Savvas Morgan.
"There were many people involved," she said. "I feel that some of the things he was doing were very mean, I didn't like the man, but he was one of many people who had issues or dramas with me.
"It's part of my life and I'm pretty used to it by now."
Tulisa maintains that she did not do this and actually kept her hands behind her back, claiming someone else assaulted Savvas.
The court has also heard that celebrities including Misha B, Mutya Buena, Alexandra Burke and rapper Wretch 32 were all in the V Festival VIP area at the time of the attack, however despite being asked to give police statements through their representatives, none were forthcoming.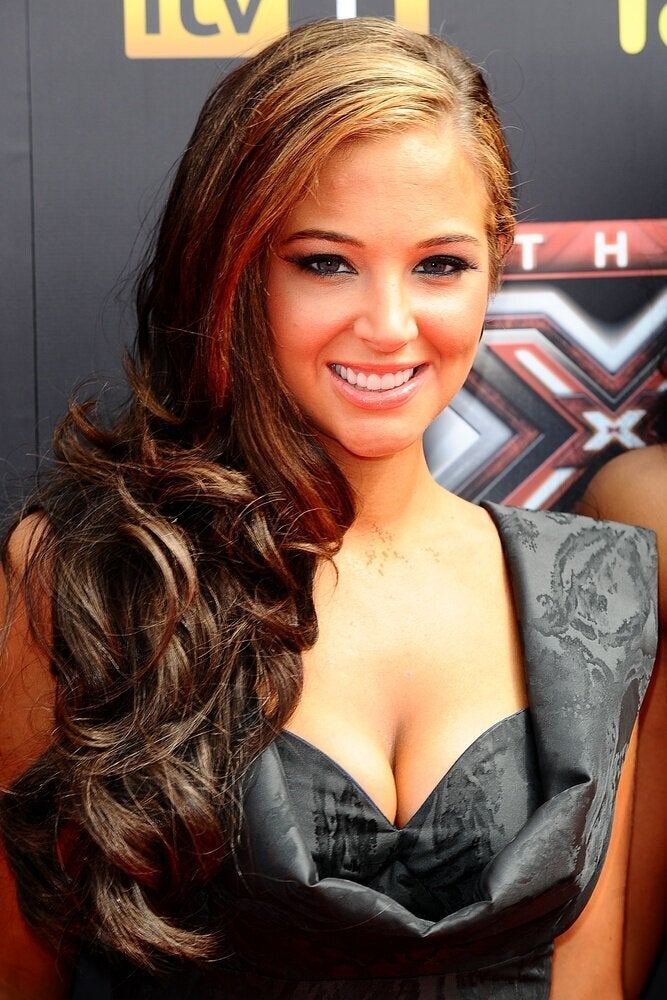 Tulisa Contostavlos