In case you missed it, London was besieged by a large thunderstorm on Thursday afternoon, with several bolts of lightning hitting one of the capital's most famous landmarks. The Shard, London's tallest building at 87-storeys, was struck several times – one strike was captured in these incredible pictures by Michael Hoskinson (top).
The photos have been tweeted out thousands of times on Twitter, as the surreal images of London under siege spread out across the globe. The lifeboat crew of the Tower RNLI also captured the moment lightning struck over London as they watched electrical storm from afar.
Heavy rain hit the capital, leaving many Londoners drenched from the downpour, while office workers hastily gathered around windows to watch one of nature's most magnificent spectacles.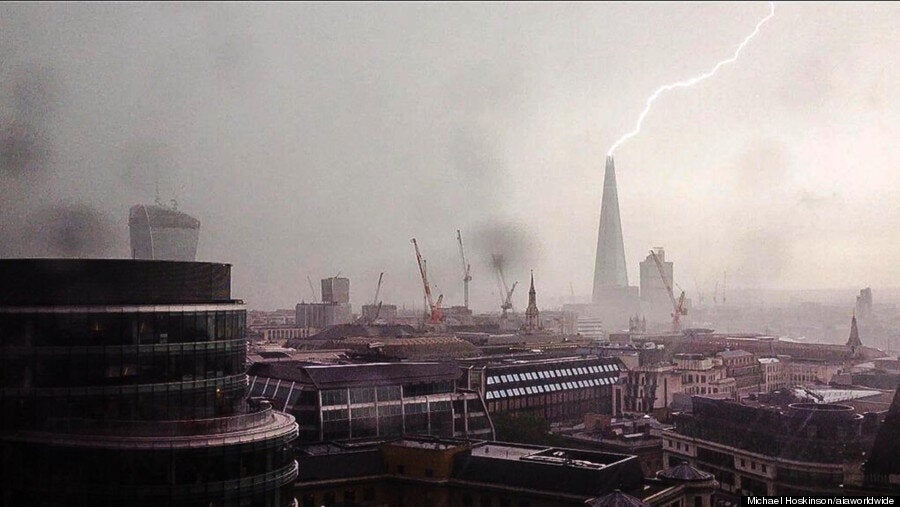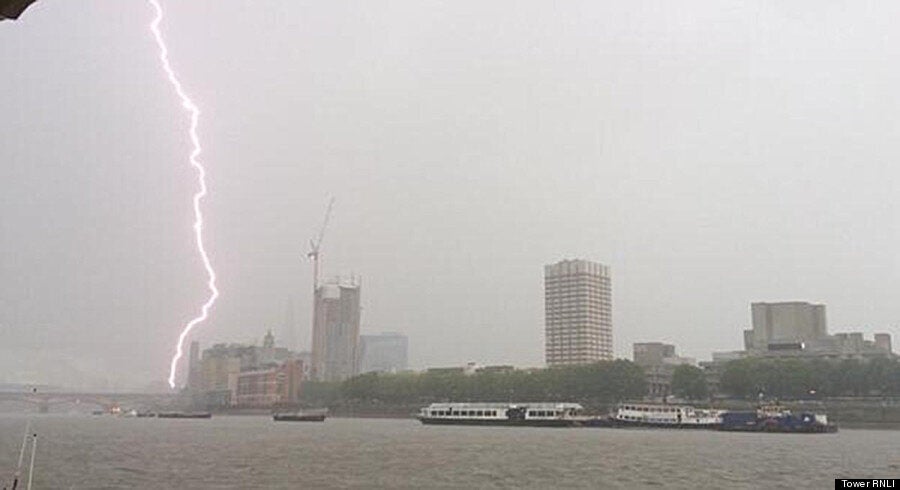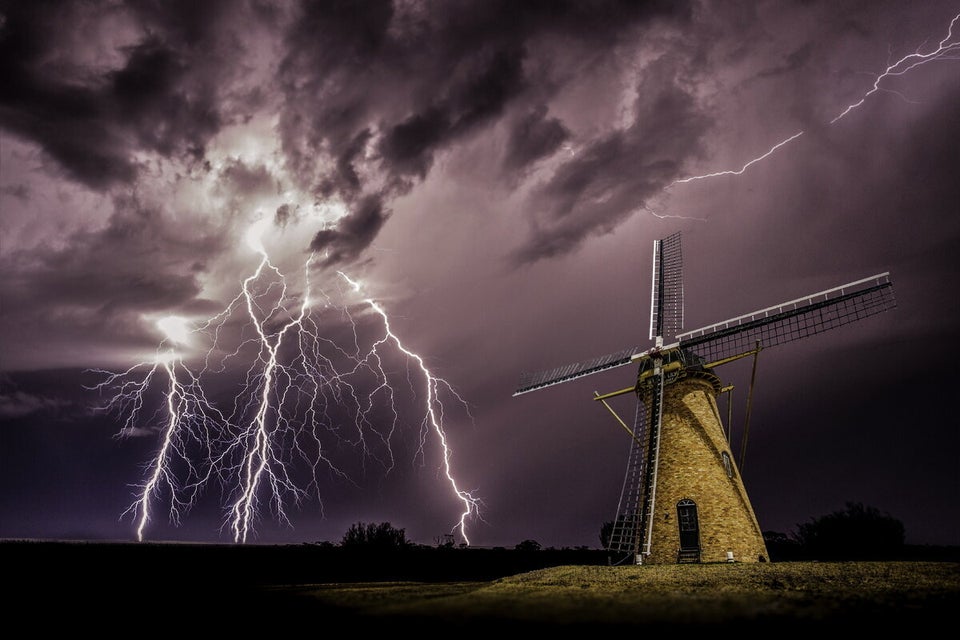 Storm Chaser Catches Lightning