V Festival 2014 isn't all about the music and the line-up for the Glee Club Comedy Tent has now been announced, featuring the likes of Alan Carr and Vine star Dapper Laughs.
A whole host of acts have already been confirmed to perform at the festival, which takes place in Chelmsford and Staffordshire this August. It will be Alan's first time at V and the TV regular thinks he could be a rival for one of the weekend's headliners, stating: "Can't wait to perform at V!
"Watch out Timberlake there's someone else bringing Sexy Back! See you there!"
Adam Hills, who presents TV comedy show 'The Last Leg' will also be performing a set in the comedy tent and he's just as excited as Alan.
"I'm a V virgin, and am therefore quite excited to pop my cherry at this year's festival," he says. "Since it's my first time, I'm guessing I'll make a fool of myself, be very loud, and it'll all be over much quicker than I had hoped. Unlike my actual virginity though, I'll get to lose it twice in a weekend."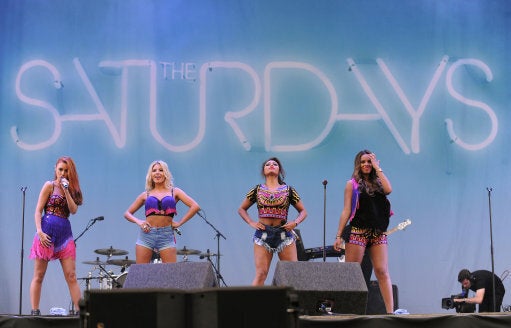 V Festival Pictures 2013