Sharon Osbourne has opened up about her brief split from husband Ozzy after discovering that he had relapsed and was once again taking prescription drugs last year.
Ozzy confirmed on his Facebook page last April that he had begun drinking and using drugs again, which almost pushed Sharon to end their marriage once and for all.
However, instead she tried to get the Black Sabbath singer to see a therapist, though she's now admitted that was not an easy task.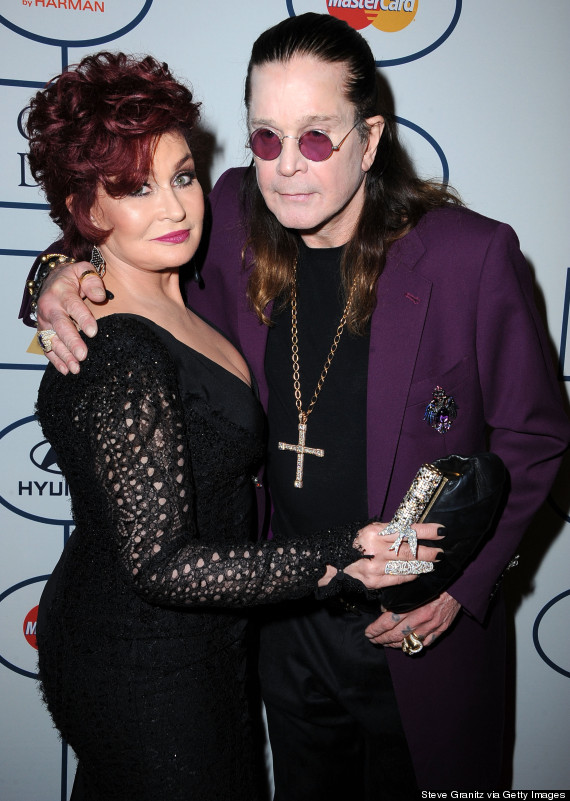 Ozzy and Sharon
She told The Mirror: "He hated it. When this therapist would bring stuff up he was doing, Ozzy would get angry with me and I was like 'Don't get angry with me. You are the f*****r doing it.
"After sessions Ozzy would argue with the therapist: 'You don't know me. Why are you saying this? You have never met me.' He'd come out angry and wouldn't talk next day."
She's also revealed that the rockstar would deliberately waste time in his counselling sessions, by taking himself off to long trips to the toilet.
She revealed: "The sessions were supposed to last an hour and a half and Ozzy spent half an hour peeing.
"He'd be up and down – and then look at his belly. He has this habit of lifting up his shirt, looking at his belly because he has taken a p*** and thinks his belly will be flatter.
"During looking at his belly and peeing, he is looking at his watch. At exactly an hour and a half, he goes: 'We are off now. Bye, see ya.' He is out the f******g front door. Car door open. I am still trying to get my handbag together and he is in the driveway."
The couple at an event in 2009
The former 'X Factor' judge went on to say that her husband's trips to therapy were short-lived, admitting: "We went for a month. That was it. It is not worth it. It was too much stress."
Ozzy and Sharon married in 1982 and have three children together; Aimee, Kelly and Jack.
She recently admitted that she wouldn't be going back to 'The X Factor', despite having mentored last year's winning contestant Sam Bailey, saying: "I cannot go there… I can't."
href="http://www.facebook.com/HuffPostUKEnt"target="_hplink">LIKE US ON FACEBOOK

| FOLLOW US ON TWITTER