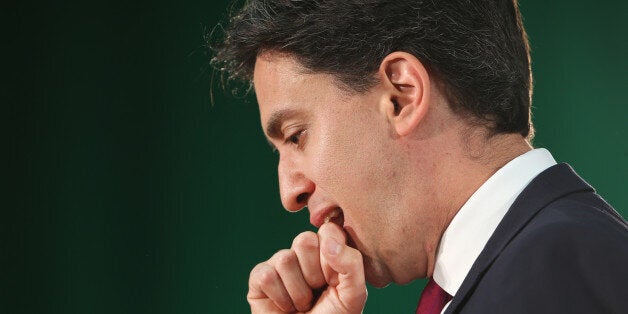 Labour insiders have warned Ed Miliband that the "scale of the nightmare for Labour is extraordinary", in the wake of Thursday's local and European elections, while a source close to the Labour leader defiantly insisted that the emergence of Ukip as a national force will make "it increasingly harder for the Tories to win the general election".
Speaking to the Huffington Post UK, the senior Labour source said Nigel Farage's anti-Europe party "will be a factor in the next election, no doubt at all" but that their core vote was drawn from the right, not the left.
"They're not going to go down to 3 per cent like they did after the last European election [in 2009]," he said. "There is a hardcore Ukip vote of 9 or 10 per cent, but it's disproportionately former Conservative voters, former BNP voters and former non-voters."
The "softer top" of Ukip supporters, he added, "are really pissed off with politics, let down by politicians, and are drawn from all three main parties.. but Labour are best-placed to win them back" - due to the party's 'cost of living' campaign and focus on the 'squeezed middle'.
Such comments from a senior party source may annoy those Labour frontbenchers and backbenchers who think Miliband has been too complacent about Ukip. A shadow minister told The Times: "There have been a number of us saying that Ukip was not taken seriously enough. We were telling them that they were in their comfort zone if they thought Ukip was only taking votes off the Tories."
Labour backbenchers John Mann and Graham Stringer took to the airwaves on Friday morning to criticise their party's "unforgivably unprofessional" campaign and their leadership's "failure to attack Ukip". On Thursday, Miliband ally and former shadow cabinet minister Peter Hain told The Independent: "I don't think we had a sufficiently robust strategy towards Ukip."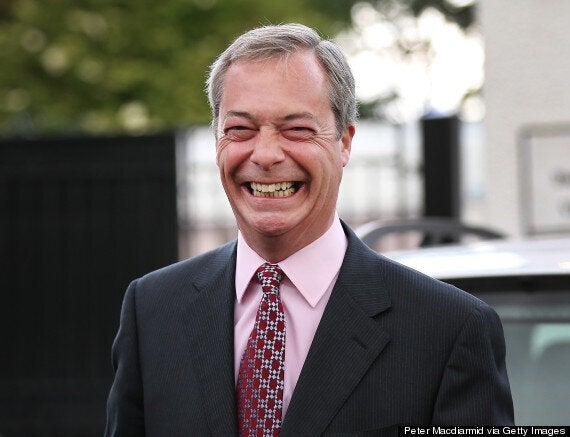 Should Labour have gone on the offensive against Nigel Farage and Ukip much earlier?
Psephologists such as John Curtice, Colin Rallings and Michael Thrasher have suggested Labour needed to gain between 300 and 500 council seats if the opposition is to have a chance of forming a majority government at the next general election - the party is on course to secure between 200 and 250 gains.
The senior party source is dismissive of such criticisms: "Those calculations are based on three-party politics and we're in the middle of four-party politics."
Not everyone around the Leader of the Opposition is as relaxed. A former aide to Miliband told HuffPost UK that the "scale of the nightmare for Labour is extraordinary", adding: "What would we had was nothing less than a near death experience across the board [in the local elections], with the exception of London."
Pointing to the narrowness of some of Labour's council victories, especially against Ukip, he argued: "We went to the well [of support] for the final time. We have drank everything that was left. There is nothing left."
In 2010, losing Labour leader Gordon Brown managed to secure 400-plus gains in the local council elections, which were held on the same day as the general election. "If you cannot advance on 2010, you cannot win in 2015," said the former aide. "If we engage in a conspiracy of silence and say we're doing well, Ed Miliband won't be prime minister next year."
A shadow cabinet minister expressed annoyance over the lacklustre Labour campaign and pointed the finger of blame at campaign chief - and shadow foreign secretary - Douglas Alexander: "Douglas isn't going to win [it for us] with a series of what he calls 'retail offers'. And it won't give us a mandate for change even if we get in to Number 10."
The shadow cabinet minister, however, isn't impressed. "We had some little pearls, little announcements.. but the pearls weren't connected with the thread so they didn't make a necklace."
The senior frontbencher adds: "We had a campaign for the European elections which didn't mention Europe. We had a campaign for local elections which didn't mention local government."
Miliband and his team are expected to wait for the results of the European Parliament elections on Sunday night before they carry out a full post-mortem. Farage's party is predicted to top the Euro poll, and combined with Ukip's strong showing against Labour in the north of England in the local elections, those who argue that the anti-Europe party poses a threat to Labour, and not just the Conservatives, will be bolstered by these results.
Meanwhile, left-wing Labour MPs are worried that their party will learn the "wrong lessons" from the rise of Ukip. "We shouldn't get too hysterical about Ukip," former shadow minister Diane Abbott told HuffPost UK. " I think it would be a huge mistake to think that the answer to Ukip is to move to the right on immigration because you can't out-Ukip Ukip."
Abbott, however, believes her party "could have done better if we had a more positive message."
The shadow cabinet minister agrees: "There is a difference between being cautious and being timid."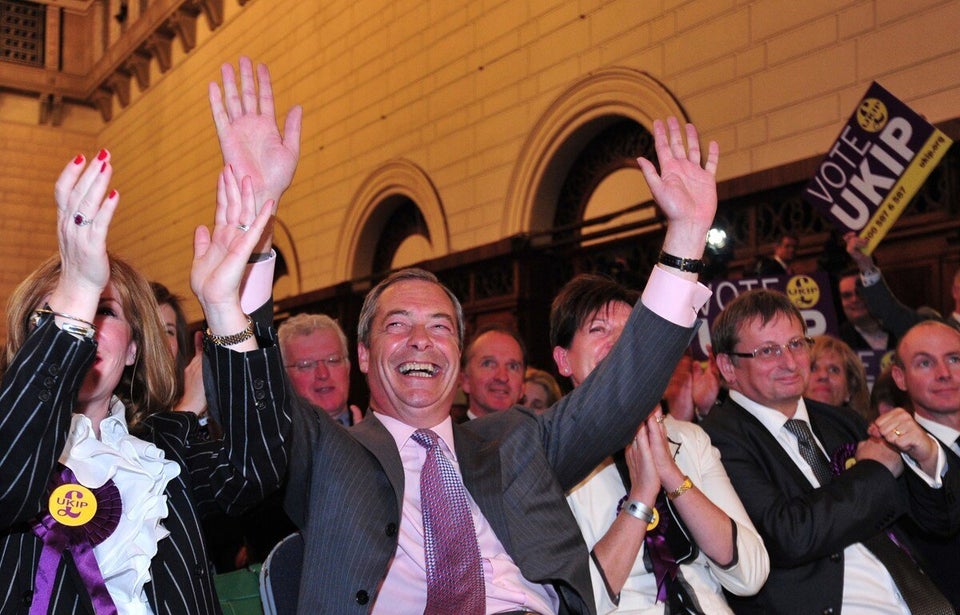 European and local council elections