Now it's not just cool tech start-ups that can have slides instead of stairs. In fact we all can - if the internet does the right thing and gets behind this incredible idea.
The SlideRider is a fold-up, portable device which can convert any straight staircase into a slide.
Trisha Cleveland designed the stair case and won support from Quirky, which works with people to develop their inventions, and its community.
(Story continues after slideshow)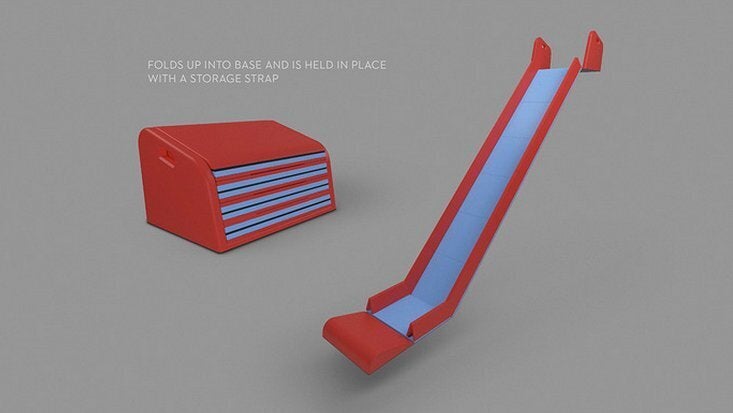 Meet The 'SlideRider'
The slide has safety rails built in, and a cushioned pad at the bottom so that kids aren't injured at the bottom. It then folds up neatly into a red box, for storage.
Popular in the Community