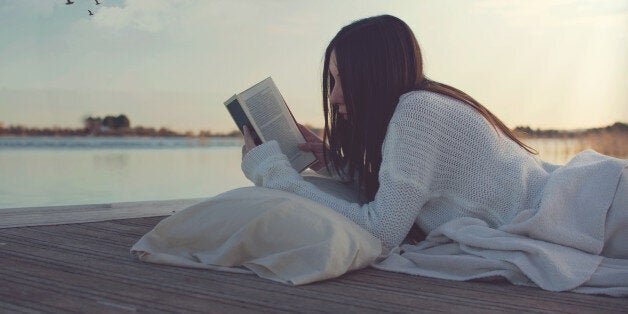 Whether your plans involve lazing on a beach, trekking across mountains or taking it easy at home, holiday reading has very specific requirements.
For some it's the perfect excuse to indulge your guilty pleasures with something unashamedly trashy. For others it's the opportunity to get your teeth into that ever-growing list of unread classics – or simply the time for some pure escapism.
"Despite the introduction of e-books, I think there's still that traditional mindset of stocking up on books for the summer," Adam Freudenheim, publisher and managing director, Pushkin Press, tells HuffPost UK Lifestyle.
"Whether they're going to attempt to read them or not, I think people want to imagine they're going to be lying on a beach reading all summer so they buy a lot more books – both adult and children's and every genre."
But with the list wide open and so many books to choose from, it's hard to know where to begin.
Targeting the latest bestseller list is the failsafe option for many – and this year, as ever, brings an eclectic mix of genres to suit you, whatever your holiday plans.
Fans of 'The Kite Runner' will be pleased to see Khaled Housseini is back with another powerfully moving epic. 'And The Mountains Echoed' is a touching tale of the unbreakable bond of love between ten-year-old Abdullah and his younger sister Pari as they embark on a fateful journey across the desert to Kabul. This will take you on an emotional voyage – just remember to pack your tissues!
Wherever you go this summer, expect to see a sea of faces buried in Dan Brown's latest code-cracking thriller, 'Inferno'. It's hard to get stuck into spellbinding tales of mystery and intrigue when reading time is confined to snatched moments on your commute so if you do have that itch, now could be the time to scratch it.
If, however, you're looking for something a little more literary, scouring the latest literary prize shortlists, such as the Baileys Women's Prize For Fiction, is a good way to gain access to future classics recommended by leading literary figures.
That just leaves the ever-expanding list of classics you've been meaning to read but never seem to get round to. The most obvious and popular classics aside, there are hundreds of years worth of literary masterpieces out there. It would be rude not to include at least one in your stash. To inspire your choice, here are ten of our favourites.
What have you done to make work wonderful? Share your stories on Facebook or Twitter using the hashtag #makeworkwonderful
Tell us what you think of our choices and let us know your own recommendations for the best summer reads.