Abbey Clancy won't be posing in her underwear for Ultimo anymore as her contract with the company has ended early.
The former 'Strictly Come Dancing' star's contract with Ultimo should have seen her modelling for the company until 2015 however according to reports, a bust-up with Michelle lead to the early termination of the agreement.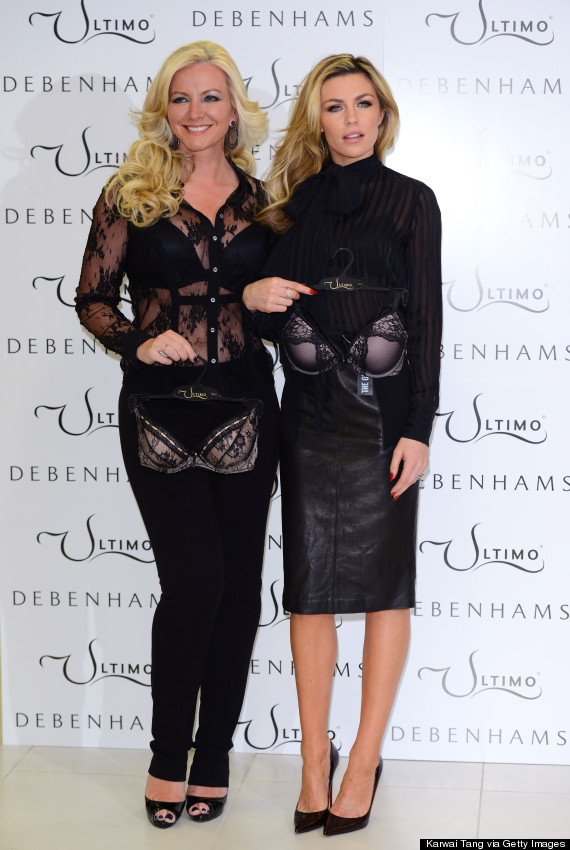 Michelle Mone and Abbey Clancy
Sources have reportedly told MailOnline that the disagreement is being labelled 'bra wars', adding that it all stems from a disagreement over Abbey's other modelling jobs.
"It has all kicked off between Michelle and Abbey and we're calling it bra wars," the source said. "Abbey is only two-thirds of the way through her contract, but ti is clear the relationship between them has completely broken down.
"Michelle was unhappy about the picture of Abbey in her knickers for Veet. But Abbey is adamant she's done nothing wrong."
A representative for the two women has stated that "each party have decided to to terminate the contract due to creative differences".
Abbey's Veet campaign photos were released in recent weeks and show the model standing topless, surrounded by shop mannequins.
Abbey's partnership with Ultimo has seen her star in a number of campaigns since taking on the job in December 2013.
Her latest campaign for the brand was launched just three weeks ago.
LIKE US ON FACEBOOK | FOLLOW US ON TWITTER