During the past few months our hearts were captured by Stephen Sutton, the terminally-ill teenager who sadly passed away in May from bowel cancer. His positivity and bravery inspired people all over the world and, before passing, he helped to raise more than £3million for the Teenage Cancer Trust.
James Ragan echoed Stephen's strength of spirit. Diagnosed with osteosarcoma (a rare paediatric bone cancer) aged just 13, he lived with the disease until his death in February this year, aged 20.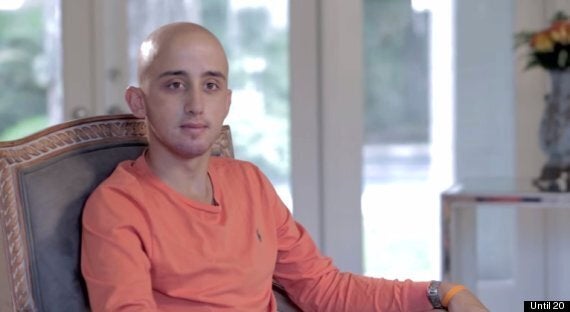 But rather than spend his last moments shut away from the world, James (like Stephen) did just the opposite and used his cancer journey to spread awareness and help others.
The philosophy student from Texas set up his own foundation Triumph Over Kid Cancer - raising thousands of dollars - and documented the realities of living with terminal cancer in an independent film 'Until 20' (watch the trailer above).
Tragically, James passed away before the film's release. But both his charity work and honesty in the film will leave an impressionable legacy.
The film exposes the realities of living with cancer at such a young age and explores the impact his diagnosis had on his own life and those around him.
"Am I sad about everything I'm going to miss out on in life?" James asks in a poignant moment in the above video clip. "Absolutely. But I'm at peace."