Despite LG having already more or less leaked their own product, the latest unofficial images of the LG G3 have shown it to be one of the biggest smartphones around -- putting even the HTC One M8 and Samsung's new Galaxy S5 to shame.
Leaked hands-on images of LG's latest smartphone show how just how large the 5.5-inch G3 is compared to its latest rival the HTC One M8.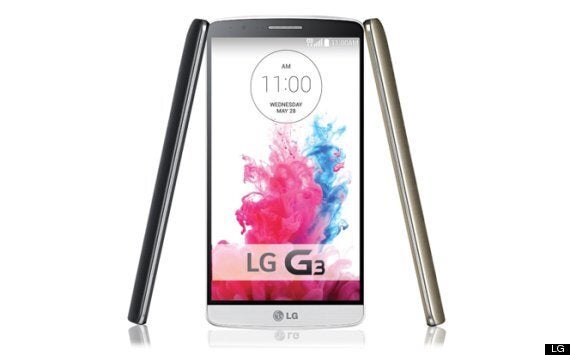 Elsewhere LG has managed to inadvertently leak the phone's user interface via its Netherlands site showing off the G3's almost bezel-less front whilst highlighting some of the new features including Quick Circle.
Quick Circle was teased earlier in the month via LG's own YouTube channel, showing a case that lets you interact with the phone through a circular cut-out.
The new images suggest that you'll be able access to essential functions like calendar updates, call logs and have quick access to apps.
Whilst it's a certainty that LG's biggest phone of the year will come running the latest version of Google's OS, Android KitKat, that hasn't stopped the company from tinkering.
This includes a new user interface as well as some minor design changes including a new keyboard to make the most of that massive new display.
LG is expected to unveil the G3 today alongside a possible launch of LG's first Android Wear smart watch, the LG G Watch. Which was already announced weeks ago. Sigh.